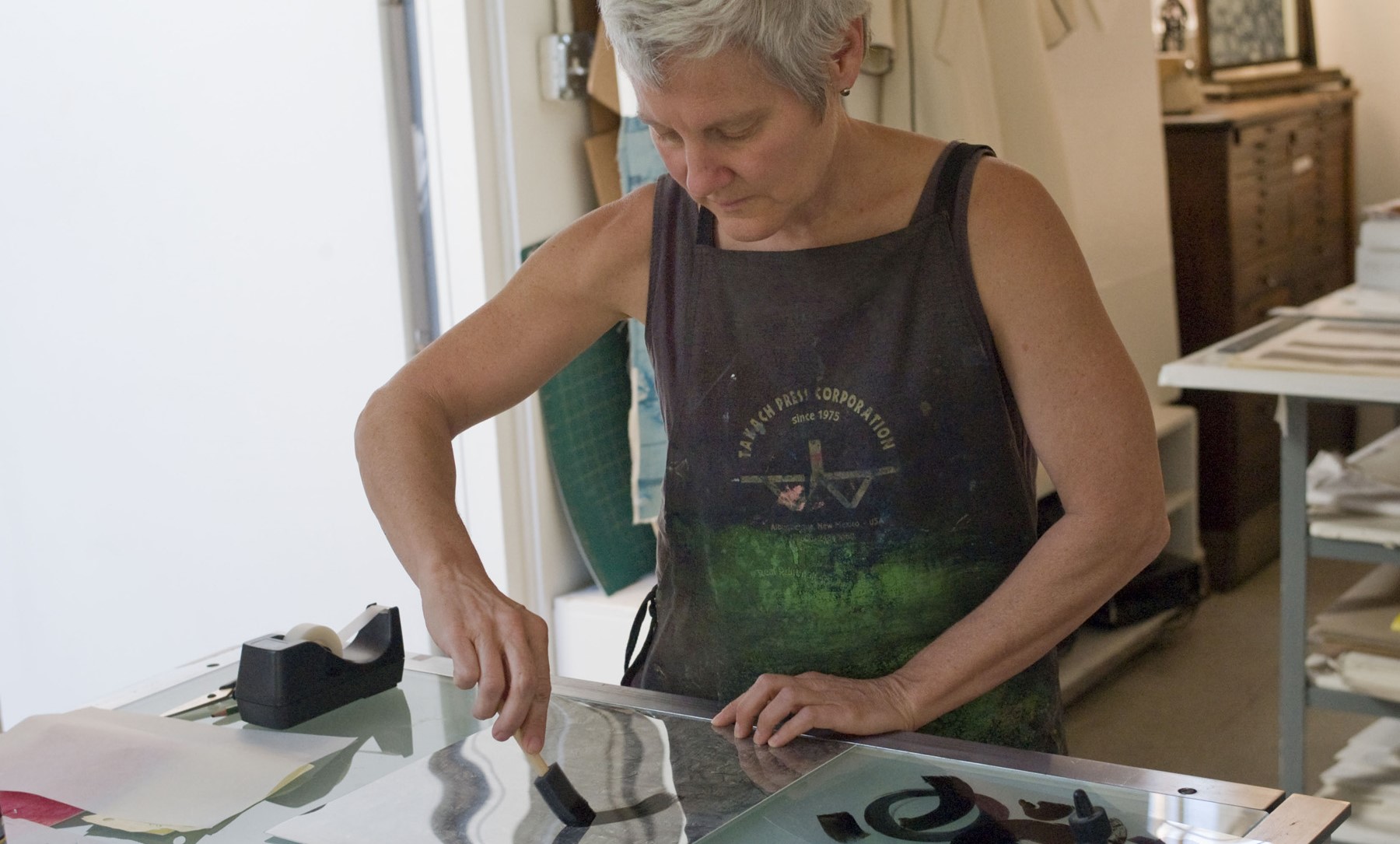 Photo: Sidney Felsen
Ann Hamilton
Arts & Humanities
14th Heinz Awards - 2008
Ann Hamilton received the 14th Heinz Award in the Arts and Humanities for a body of work that has established her as one of contemporary art's most respected figures.

A provocative visual artist, Ann Hamilton's installations around the world have woven a broad palette of media into engaging sensory environments. Her work is truly transformational, both in its visual beauty and the visceral impact it has had on the communities that have helped create and sustain it. With an oeuvre that spans three decades, she has solidified her place as one of contemporary art's most esteemed voices.

Noted for a dense accumulation of materials, Ms. Hamilton's installations create immersive experiences that respond to the architectural presence and social history of their sites. She has forged a reputation as a perceptive, poignant observer whose art explores the places and forms for live, emotive, face-to-face experiences. Influenced by the disciplines of sculpture, photography, textiles, poetry, video and performance, her installations often involve impressive arrangements of materials: a room lined with small canvas dummies, 48,000 used blue work shirts layered on a platform, a floor covered in a "skin" of 750,000 copper pennies and honey. Known to utilize sound, found objects and the spoken word, Ms. Hamilton's environments are sensory explorations of time, language and memory.

A native of Columbus, Ohio, Ms. Hamilton's earliest interest was in textile design, and later, after earning her Master's in Fine Arts from Yale University, in sculpture. Over the past 30 years, her works have appeared in exhibitions around the world. One of her first major exhibitions, reciprocal fascinations (1985), featured a central space surrounded by a steel cage perimeter that housed 45 pigeons, surrounding the viewer with the presence of free-flying birds. Installations at the Museum of Contemporary Art in Los Angeles (capacity of absorption), at the Mus'ee d'art contemporain in Lyon, France (mattering) and at the Hirshhorn Museum and Sculpture Garden in Washington, D.C. (at hand), solidified her place among the most influential forces within the visual arts. Ms. Hamilton represented the United States at the 48th Venice Biennale, where her piece, myein (the Greek root of the word mystery), responded to the neo-classical architecture of the American pavilion to create a poetic evocation and accounting of America's social history.

Ann Hamilton is herself a dynamic tour de force. Her installations – labor intensive, participatory and uniquely uncommon in the way in which they innovate and captivate – have mesmerized audiences for more than a quarter century. By blazing new possibilities within the visual arts, she has singularly helped enlarge our collective vocabulary for how we have come to define and appreciate the arts in all its forms.

Note: This profile was written at the time of the awards' presentation.
Videos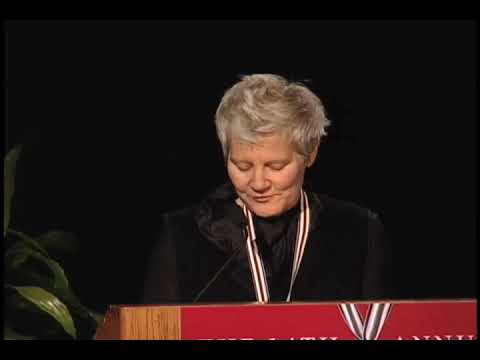 Ann Hamilton, Heinz Awardee speech, 2008 Heinz Awards presentation, Sen. John Heinz History Center