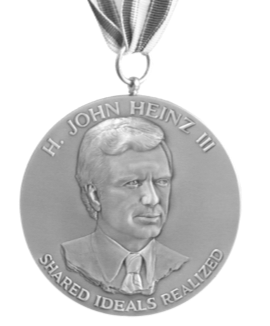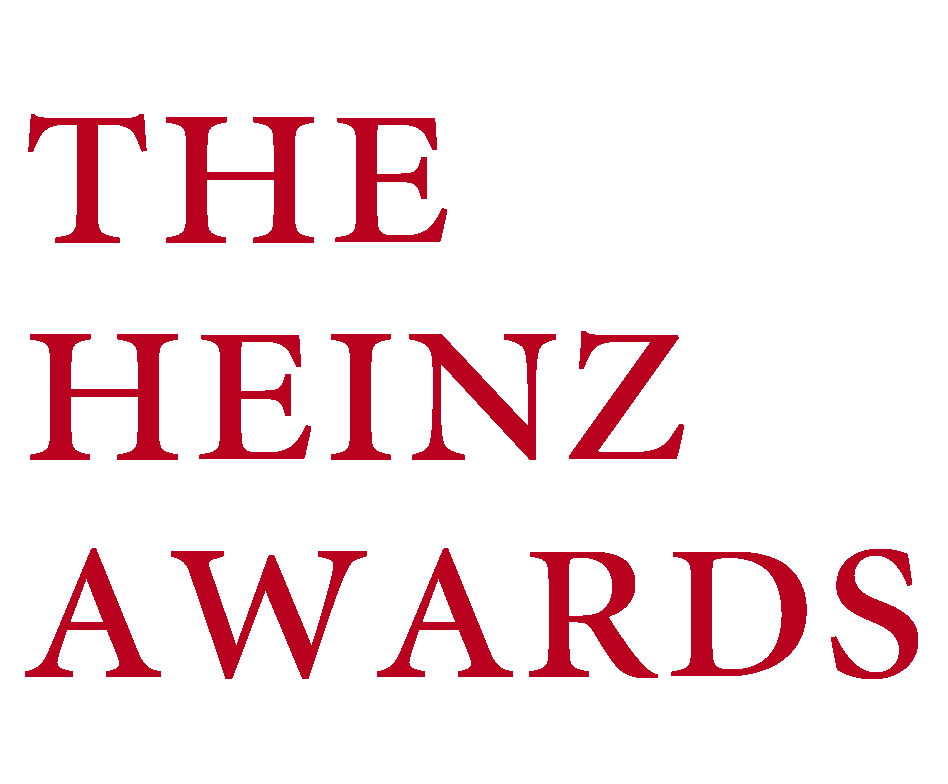 John Heinz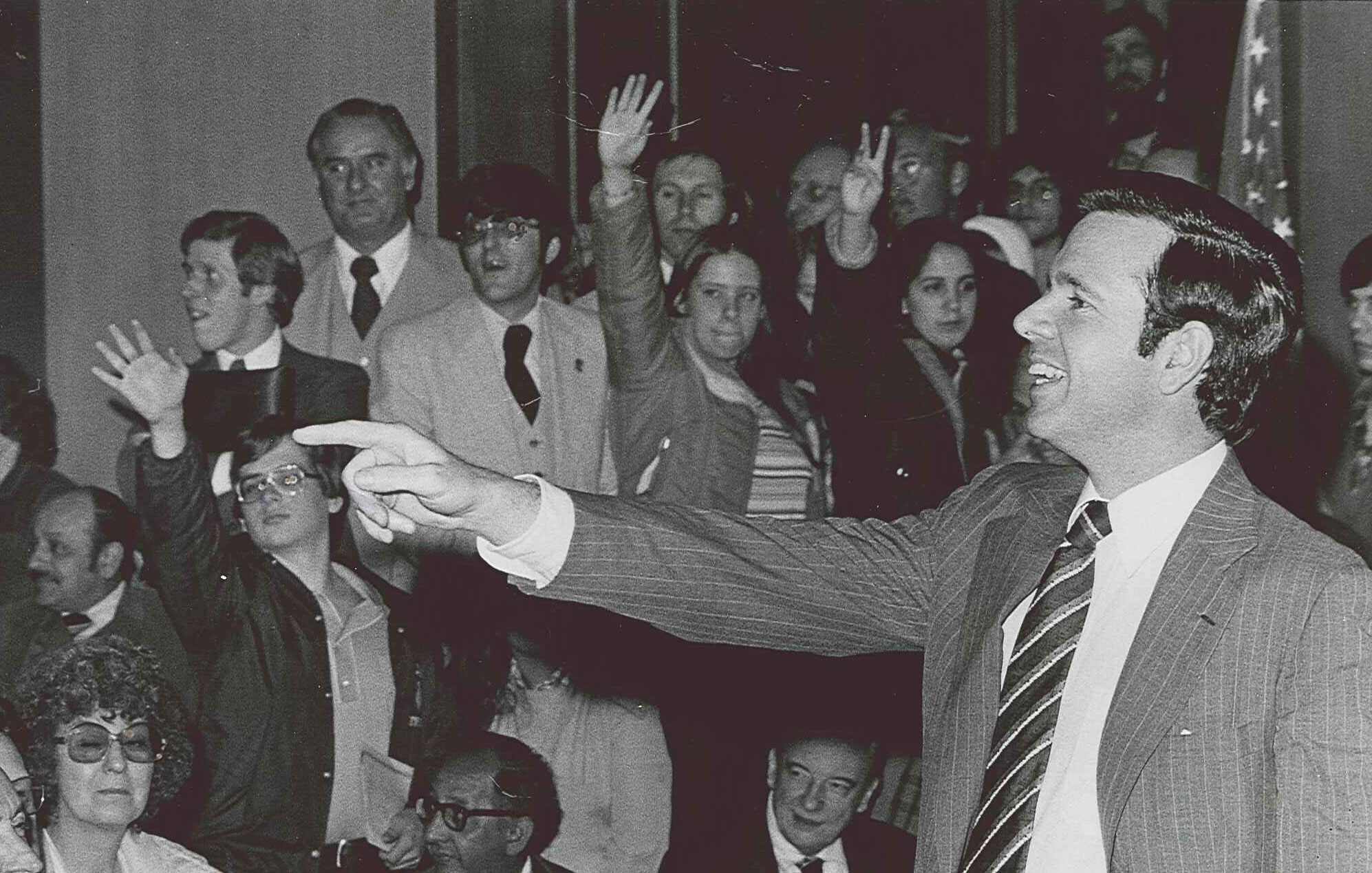 Photo: The Bethlehem Globe Times
About
Senator John Heinz was an art lover, champion of the elderly and protector of the environment, and his death in 1991 was a tragic loss not only to friends and family, but also to a nation desperate for a compassionate voice in Washington. The first heir of the H.J. Heinz Company to enter politics, he was blessed with an appeal and charisma that crossed party lines. Senator Heinz, a Republican, was extremely popular with Democrats and was valued for his desire for change, his respect for human dignity, and for living his guiding principle: "the status quo is unacceptable."
Senator Heinz possessed a contagious joy and a belief that through determination and hard work, he could make the world a better place. As his wife Teresa has said, "He had a rare gift for seeing the world in bright shades, and an even more uncommon gift for finding ways to share that vision with those for whom life had become cast in shades of hopeless grey. Through the prism of our nation, he saw a rainbow of hope and opportunity."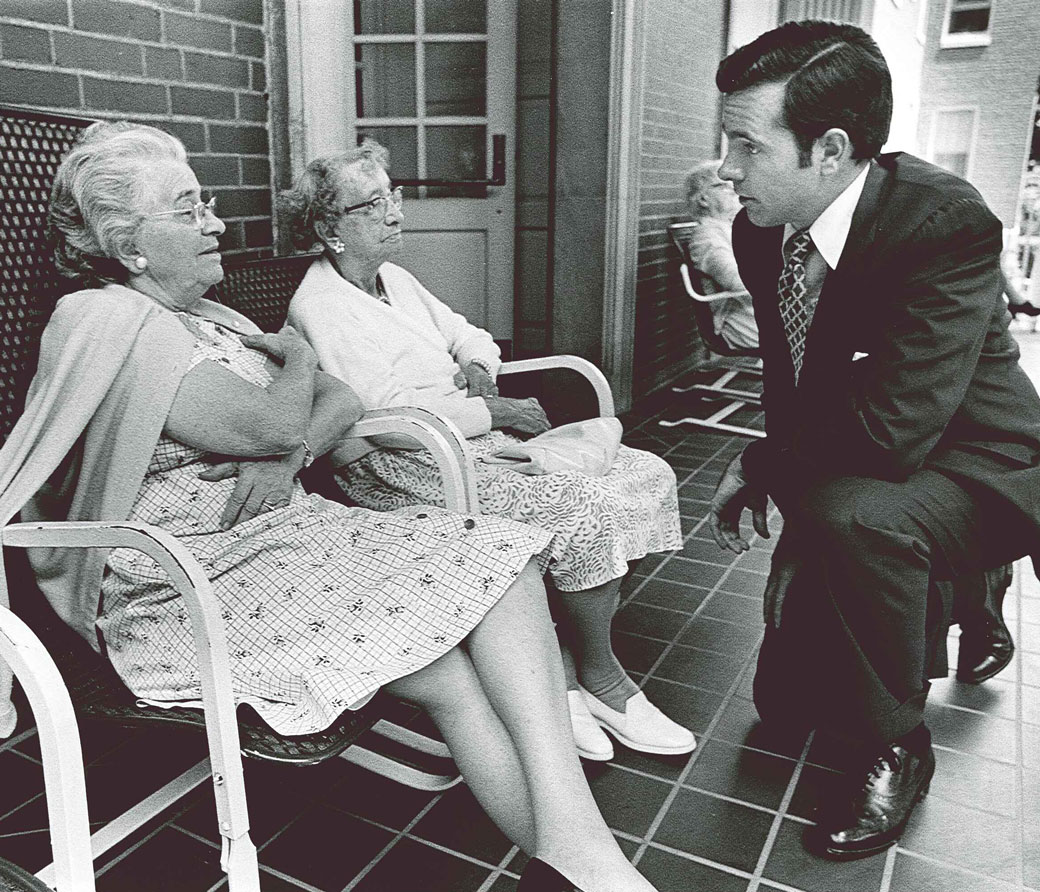 Photo: Russ Martz
His Philosophy
Motivated by a deep belief in individual dignity, John Heinz strove to protect the most vulnerable citizens of our society, particularly children and the elderly. As a philanthropist, he focused on the development of inventive programs to empower the disenfranchised and he worked to create practical social models that could ultimately lead to policy change.
That same spirit guided his political career. John Heinz believed that government has an inherent responsibility to guarantee the well-being of all members of society. He authored legislation to protect the Social Security benefits of the elderly and prevent their premature entry into nursing homes, and regarded basic and preventive healthcare as a right - not a privilege. He dedicated himself to the creation of an equitable healthcare system that no longer would neglect children, the elderly or the poor. He fought to ensure that children with special needs, denied federal benefits because they suffered from unapproved illnesses, were provided the benefits to which he passionately believed they were entitled. He also worked to make the best healthcare technology available to those who need it most, including expectant mothers in need of prenatal care and children with special needs. At the same time, he worked to stop the fraudulent and abusive practices driving up the cost of healthcare.
An avid sportsman and lover of beauty in the arts and in nature, he established his reputation as a protector of the environment through his involvement in "Project 88," which recommended market-based solutions to environmental problems; the Pennsylvania Wilderness Act; and his chairmanship of GLOBE, U.S.A. (Global Legislators for a Balanced Environment).
John Heinz also brought the experiences of one of the most successful entrepreneurial families in America to bear as a policy maker in international commerce. His Senate activities included service on the Committee on Banking, Housing, and Urban Affairs; Chairmanship of the Subcommittee on International Finance and Monetary Policies; Chairmanship of the Special Committee on Aging; Chairmanship of the Republican Conference Task Force on Job Training and Education; National Commission on Social Security Reform, and the National Commission on Health Care Reform.
John Heinz labored to make a difference in this world, to be an empathetic advocate and to produce results. The Heinz Family Foundation and the Heinz Awards exist in large part to honor his memory, to celebrate excellence and the human spirit, and to inspire us with examples of what that spirit can achieve.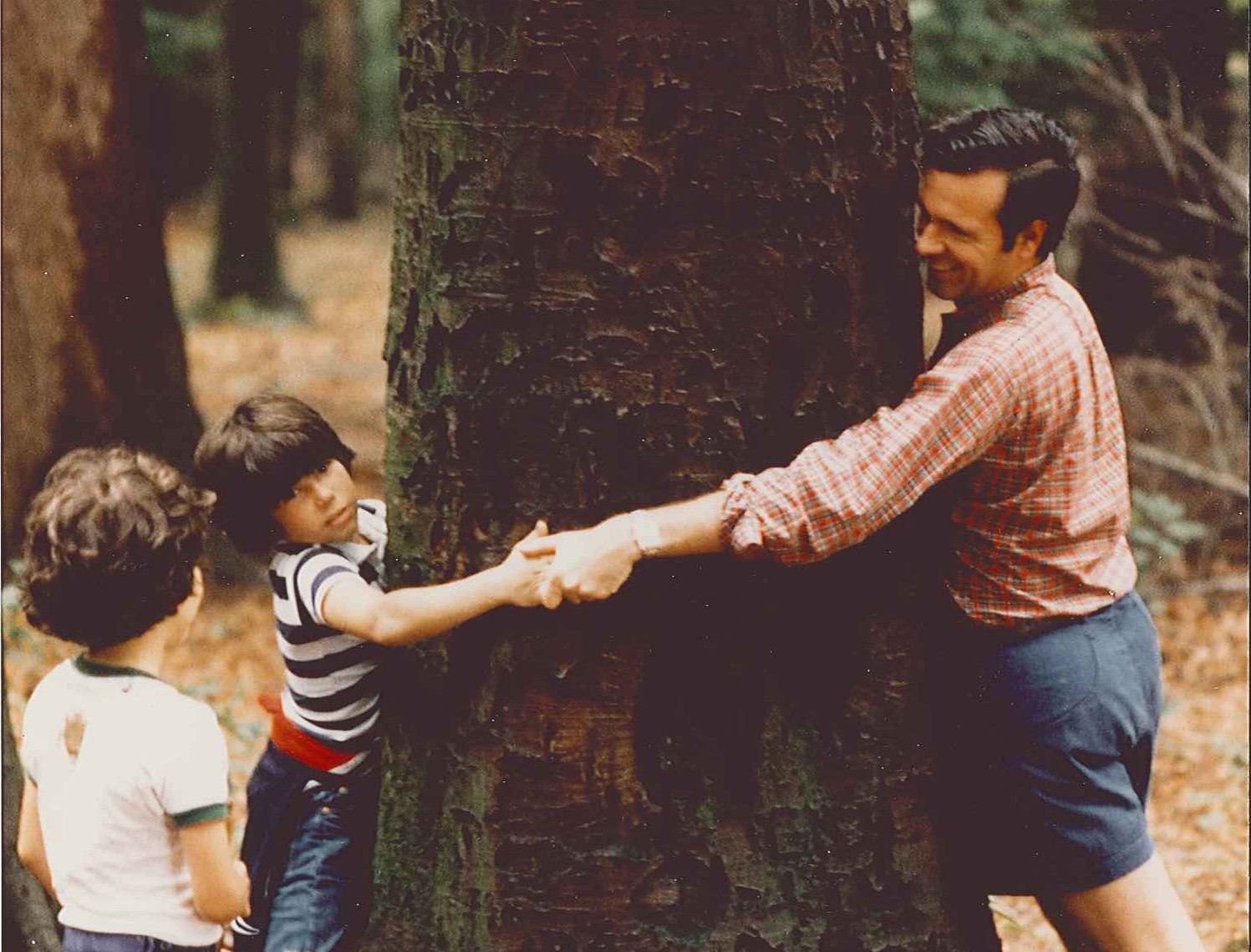 Photo: Cary Wolinsky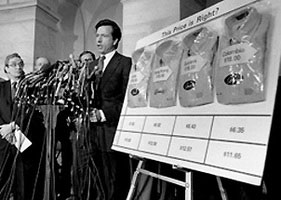 Photo: Ankers Capitol Photographers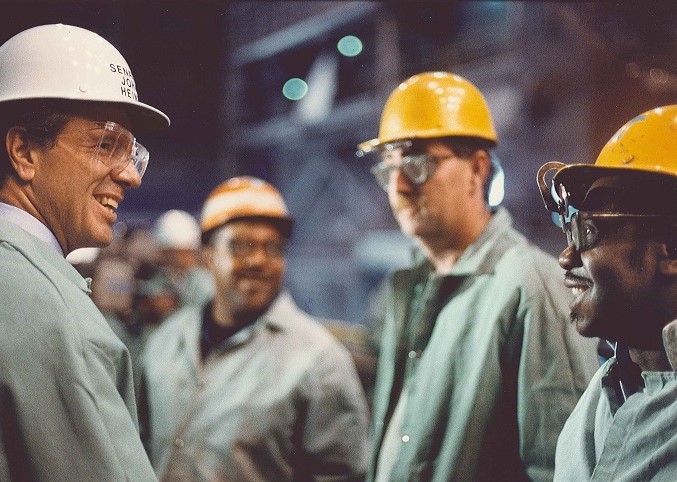 Photo: Walt Eiseman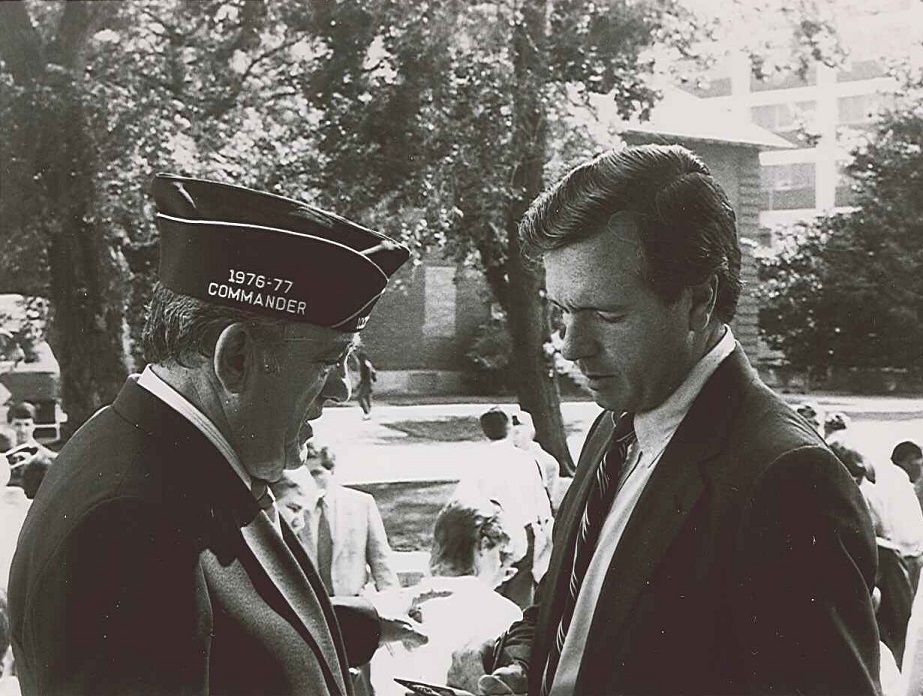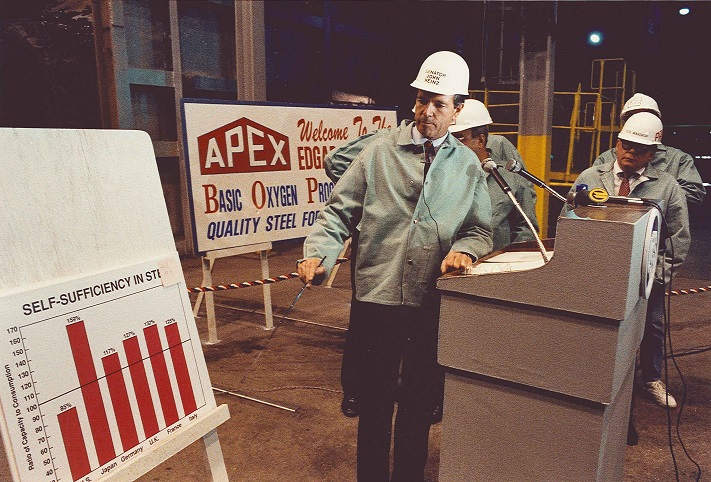 Photo: Walt Eiseman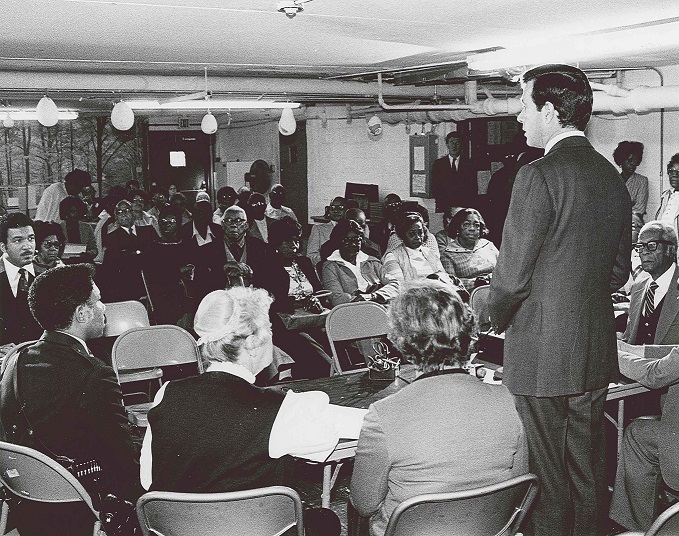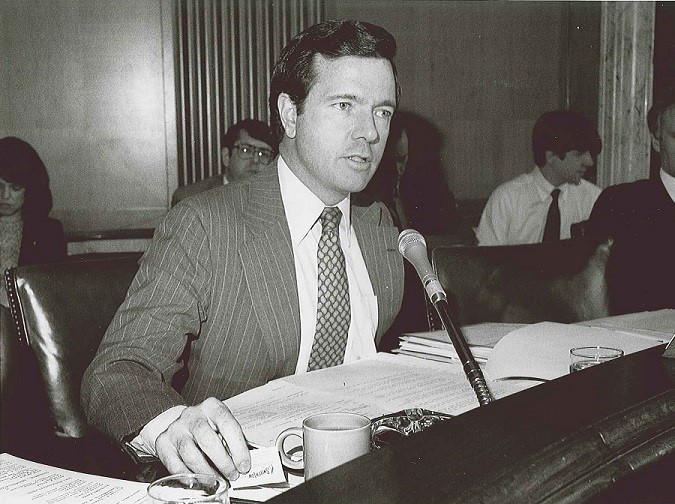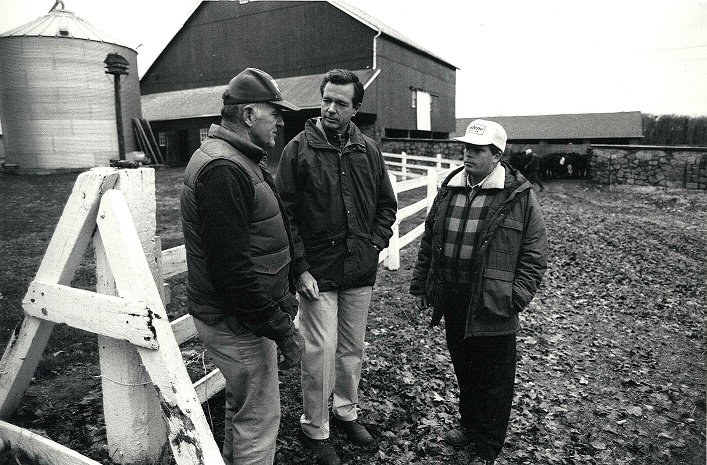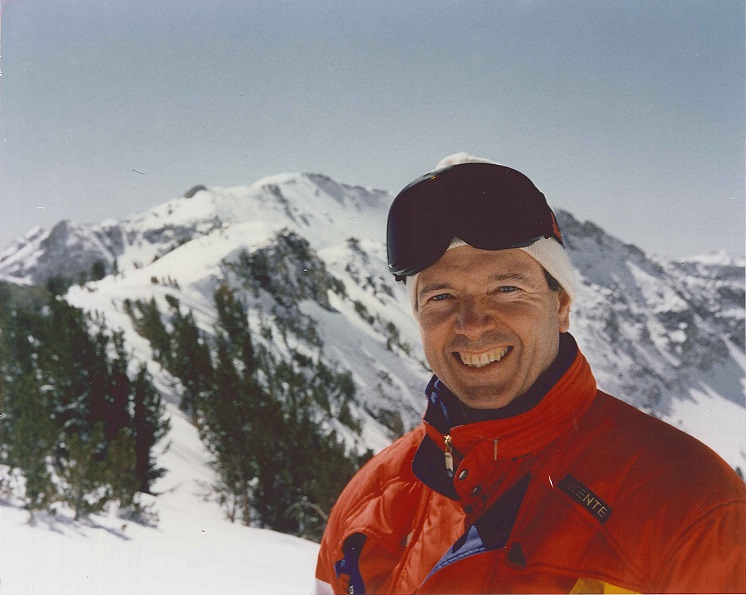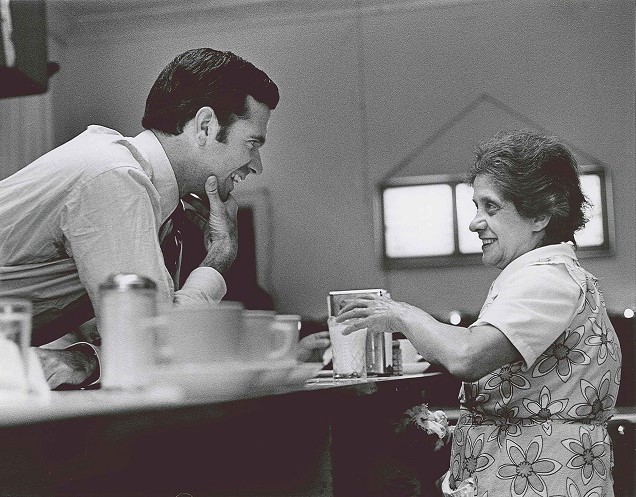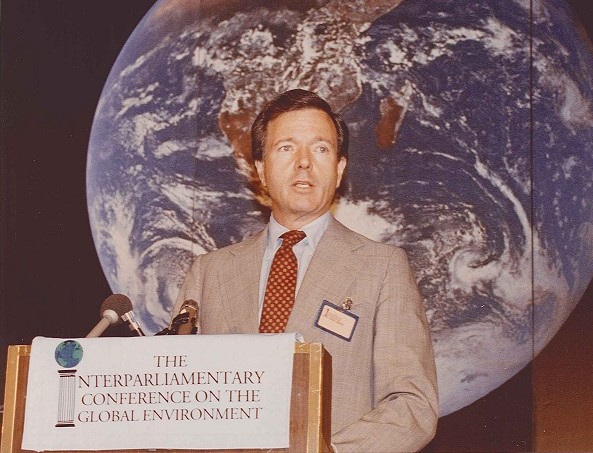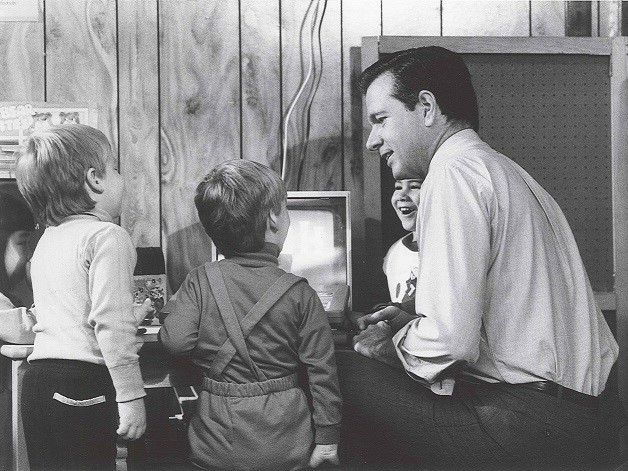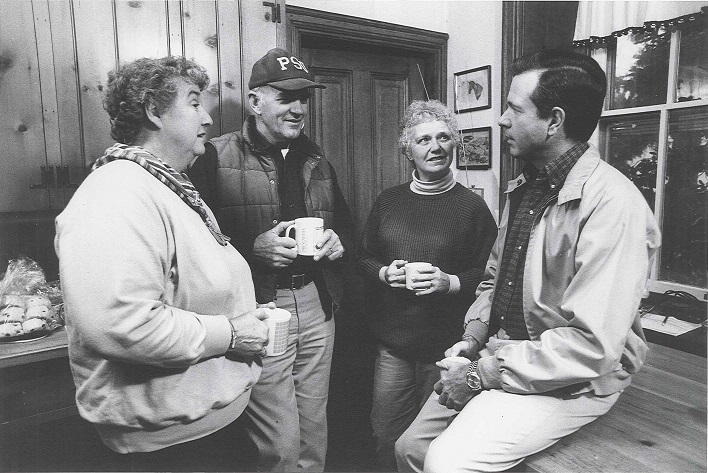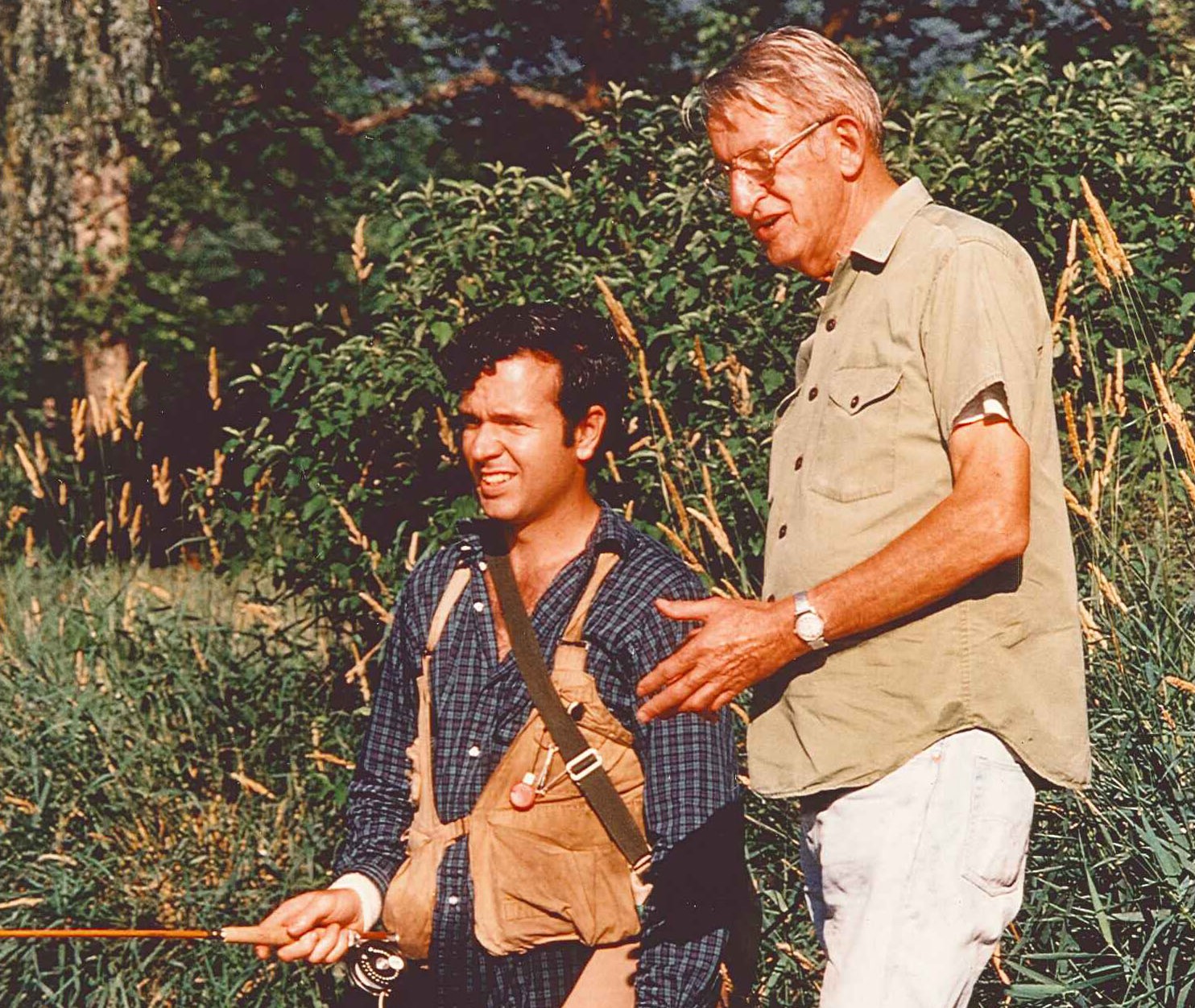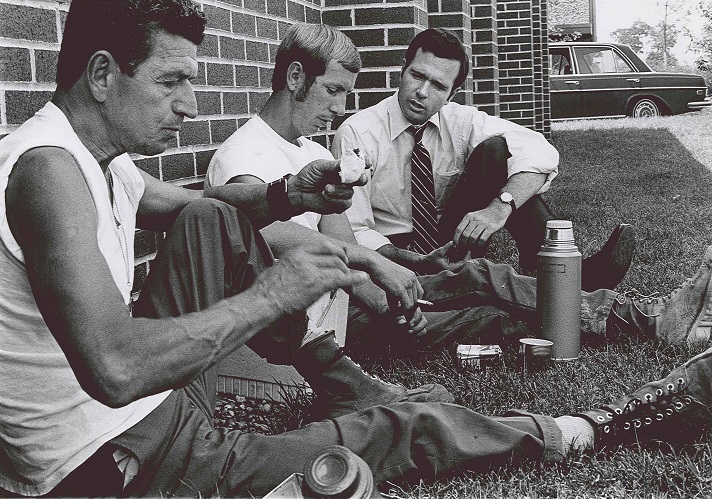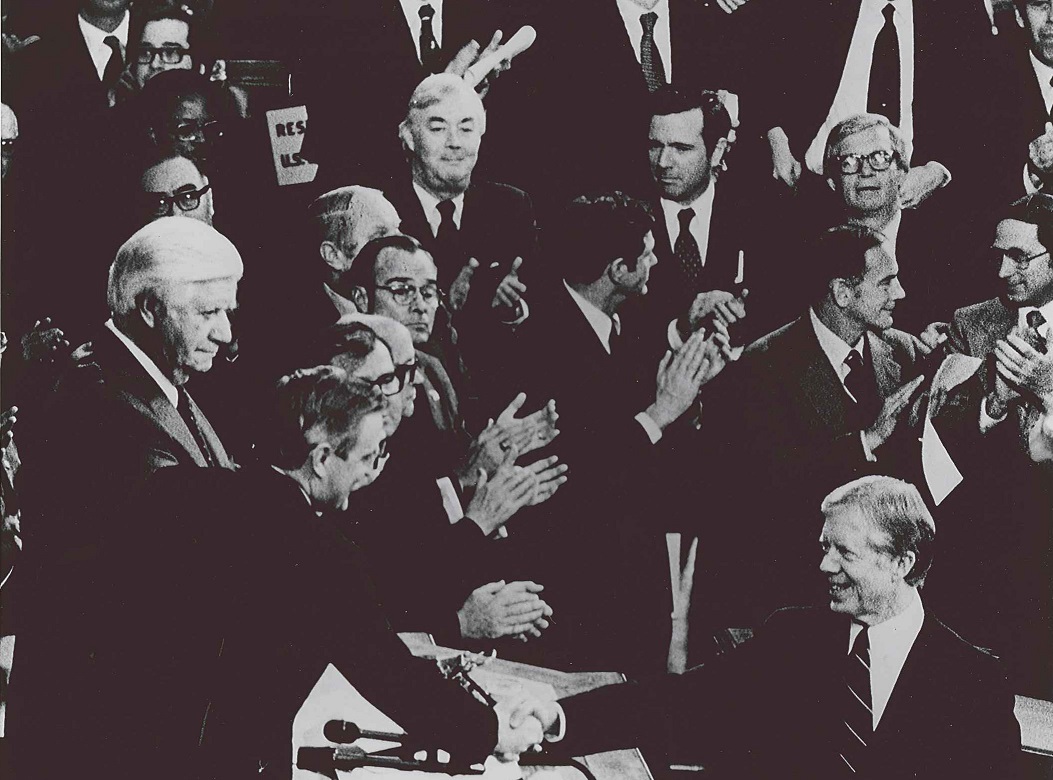 Photo: Frank Johnston, Washington Post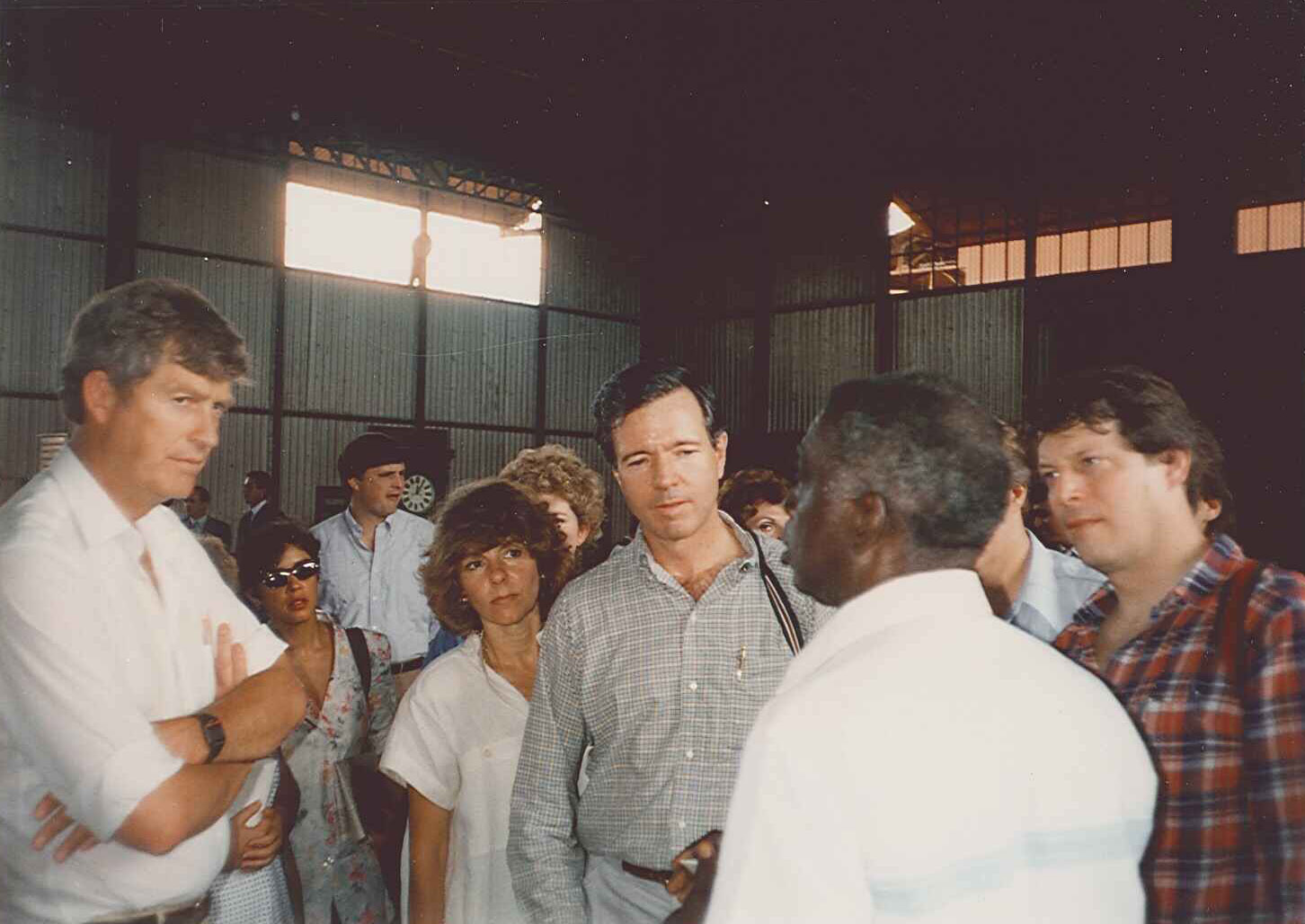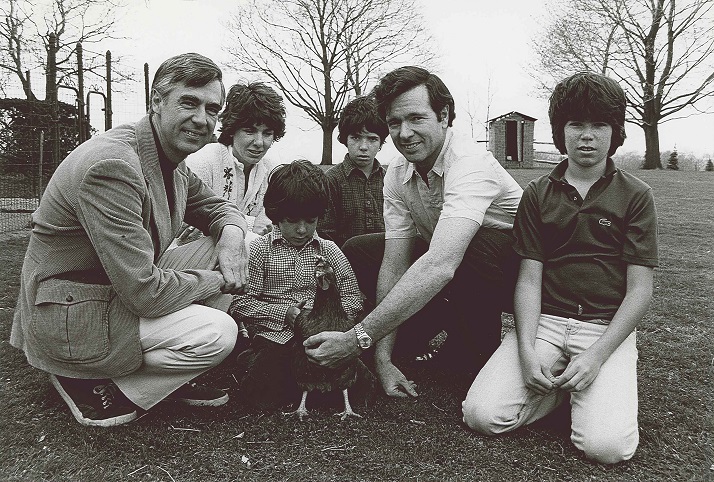 Photo: Walt Seng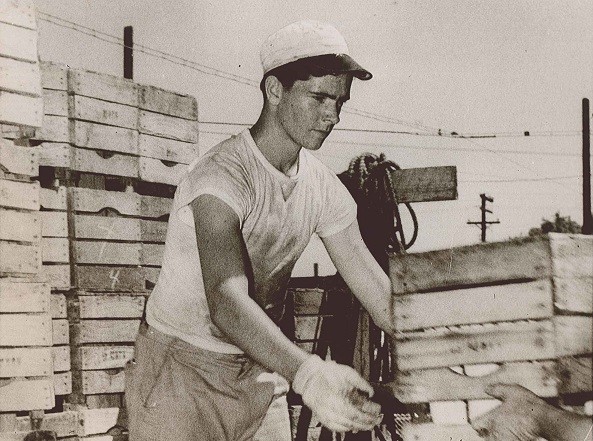 Photo: United Press Associations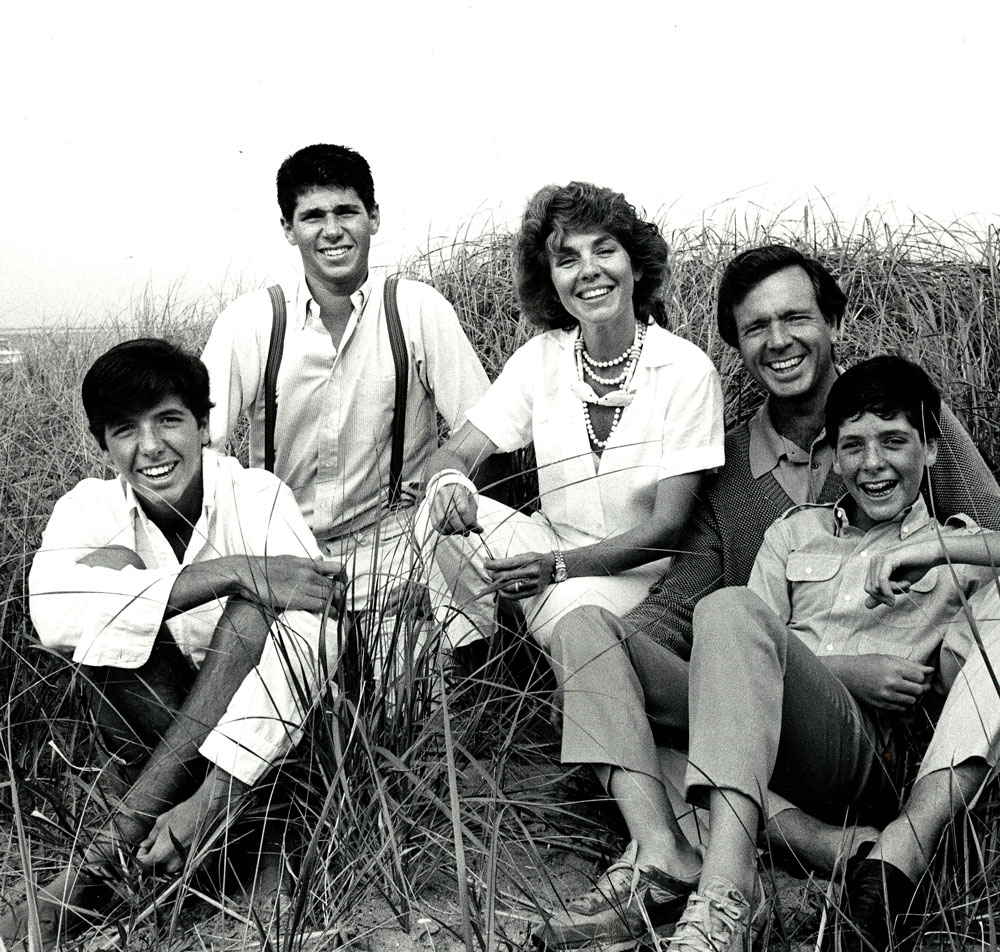 Photo: Beverly Hall
His Life
Born October 23, 1938, in Pittsburgh, Pennsylvania, John Heinz was the only child of industrialist and philanthropist H. J. Heinz II and Joan Diehl (Heinz) McCauley. Heinz lived with his mother and stepfather, U.S. Naval Aviator Captain C.C. "Monty" McCauley, after his parents divorced in 1942. He grew up mainly in San Francisco and spent many summers with his father in Pittsburgh.
Heinz graduated from Yale University in 1960 with a bachelor's degree in History, Arts and Letters, a special honors major, and received his Master's in Business Administration from Harvard in 1963. He met his future wife, the former Teresa Simões-Ferreira, in Geneva, Switzerland, during a summer break from graduate school.
Heinz enlisted in the U.S. Air Force Reserve and was on active duty in 1963. His early career included work as a special assistant to Senator Hugh Scott (R-PA) and as assistant campaign manager in Scott's re-election bid.
He then worked in Pittsburgh in the financial and marketing division of the family firm from 1965 to 1970. From 1970 to 1971, Heinz taught business in the Graduate School of Industrial Administration at Carnegie Mellon University in Pittsburgh.
Heinz entered politics in 1971 when Congressman Robert Corbett of Pennsylvania's 18th District died. After a Republican nomination primary victory, he won a special election for Corbett's unexpired term and won re-election easily in 1972 and again in 1974.
When Senator Scott retired in 1976, Heinz battled to an election victory as U.S. Senator. He was re-elected in 1982 and 1988 and served in the Senate until his untimely death April 4, 1991. Senator Heinz died in a plane crash in Philadelphia, en route to Medicare fraud hearings.
During his tenure, Senator Heinz held over 500 town meetings and made countless visits to meet with Pennsylvania's students, civic leaders, public officials, educators, working people and newspaper editorial boards.
John Heinz's three sons are Henry John IV, André, and Christopher.
About the Heinz Awards
Established by Teresa Heinz in 1993 to honor the memory of her late husband, U.S. Senator John Heinz, the Heinz Awards celebrate the extraordinary achievements of individuals in the Arts, the Economy and the Environment. During the program's first 25 years, awards were given in five categories. Moving forward, there will be six recipients, with two recipients in each of the three categories. Awardees will receive a monetary award of $250,000 and the Heinz Awards medallion.
Learn More