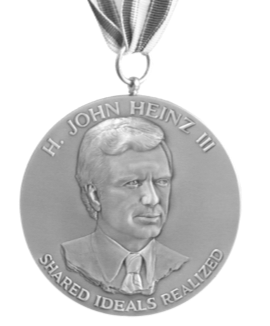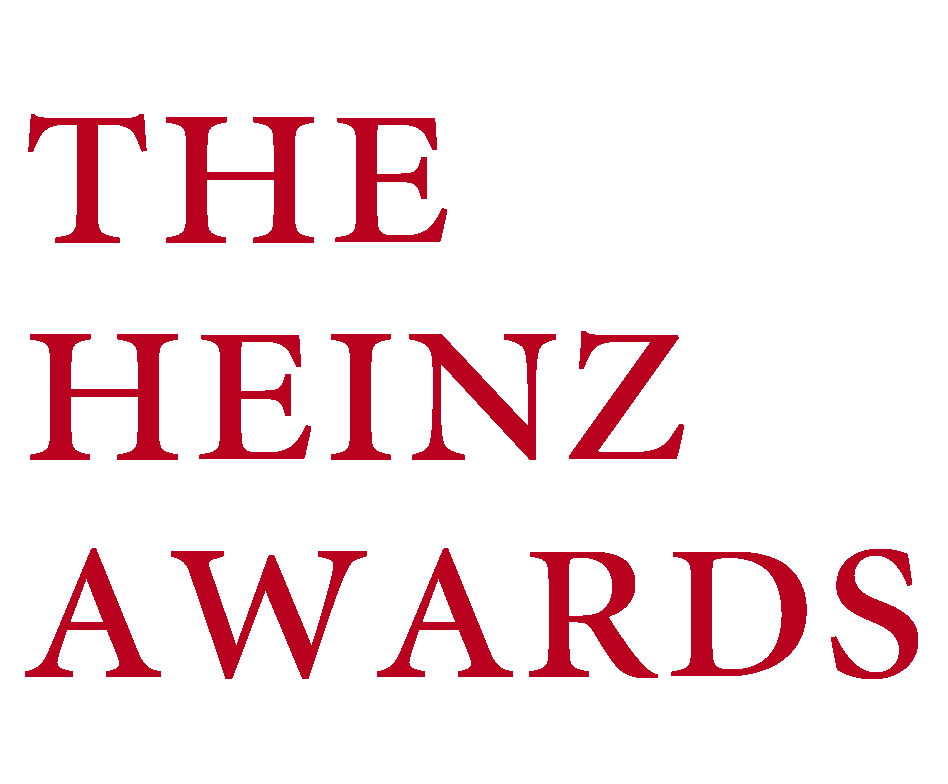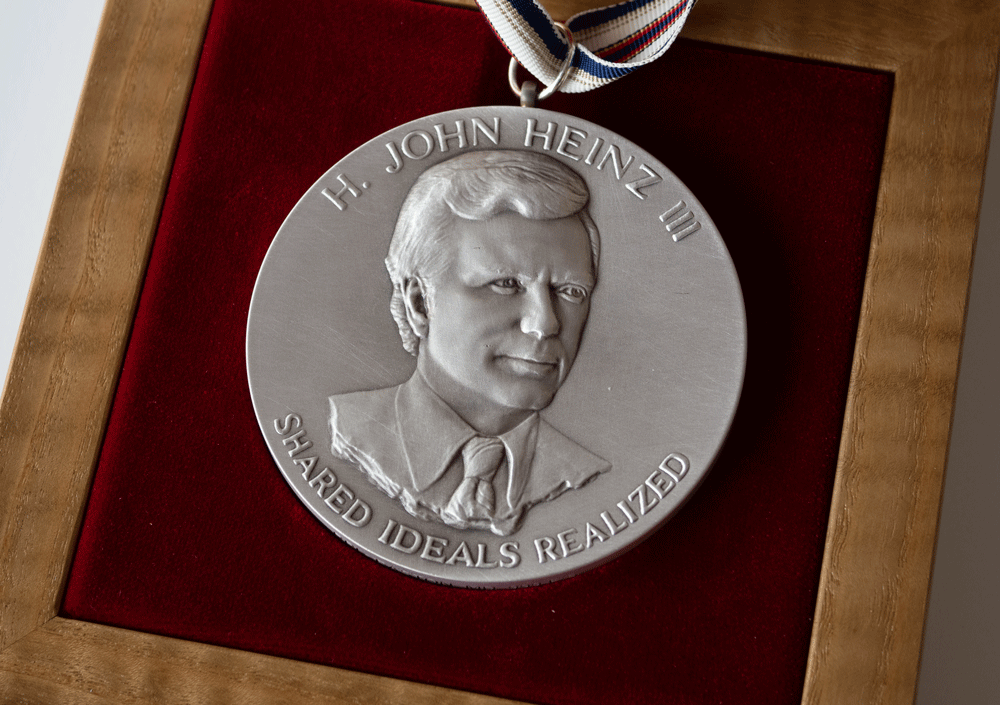 Criteria & Process
CRITERIA FOR CANDIDATES
Nominators for the Heinz Awards are asked to bring forward candidates who possess a remarkable mix of vision, optimism, creativity, and hard work, which, when combined, produce tangible achievements of lasting good. More specifically, candidates for a Heinz Award must meet these essential standards:

1. Nominees must exhibit the following personal characteristics:
A passion for excellence that goes beyond intellectual curiosity,
A concern for humanity rooted in a deep sensitivity for the well-being of others,
A broad vision that extends far beyond the particular and embraces something universal, and
A gritty determination to see a job through to completion despite inevitable setbacks.
2. Work of the candidates for a Heinz Award must meet the following criteria:
Be significant and not a "quick fix"
Have an enduring and meaningful impact,
Be creative and innovative; and
Be sufficiently tangible to serve as a model for replication elsewhere, or otherwise inspire, future work. In the Arts category, in lieu of replication, individuals must have produced a body of work that demonstrates artistic excellence, displays a breadth of impact and in some way, enlightens the human experience.
3. This is not a lifetime achievement award. Candidates should be actively working in the field in which they are nominated so that this award will enhance their potential for future societal contribution.
4. Nominees must be U.S. citizens.
Self-nominations are not accepted. No award will be granted to jury members; staff, directors or officers of the Foundation, or their family members; individuals with whom nominators have a direct working relationship or a financial conflict of interest; or to public officials in elected or appointed positions.
SELECTION Process
Nominations are submitted by invited experts, who serve anonymously, and are reviewed by Foundation staff, then evaluated by jurors appointed by the Heinz Family Foundation. The jurors make recommendations to the program's Board of Directors which subsequently selects the Award recipients, two in each of the three awards categories. Award recipients receive a monetary prize of $250,000 and the Heinz Awards medallion.
Candidates for the Heinz Awards are selected without any action on their part. They are not required to render any service, either as a condition of being nominated or of receiving an award.

Recipients are chosen without regard to race, color, creed, national origin, gender, sexual orientation or other categories protected by law.
To Nominate
Nominators are chosen from across the United States on the basis of their expertise and experience in areas that are relevant to the Heinz Awards program. Individuals interested in being considered to serve as a nominator for the Heinz Awards program should mail or email a letter of request and a current CV or resume (if available) to the address below. Your request will be forwarded to our Awards committee for consideration.

The Heinz Awards
625 Liberty Avenue
Suite 3200
Pittsburgh, PA 15222
awards@heinzoffice.org

Note: Individuals may not nominate a family member, co-worker or self-nominate. Nominees must be U.S. citizens.