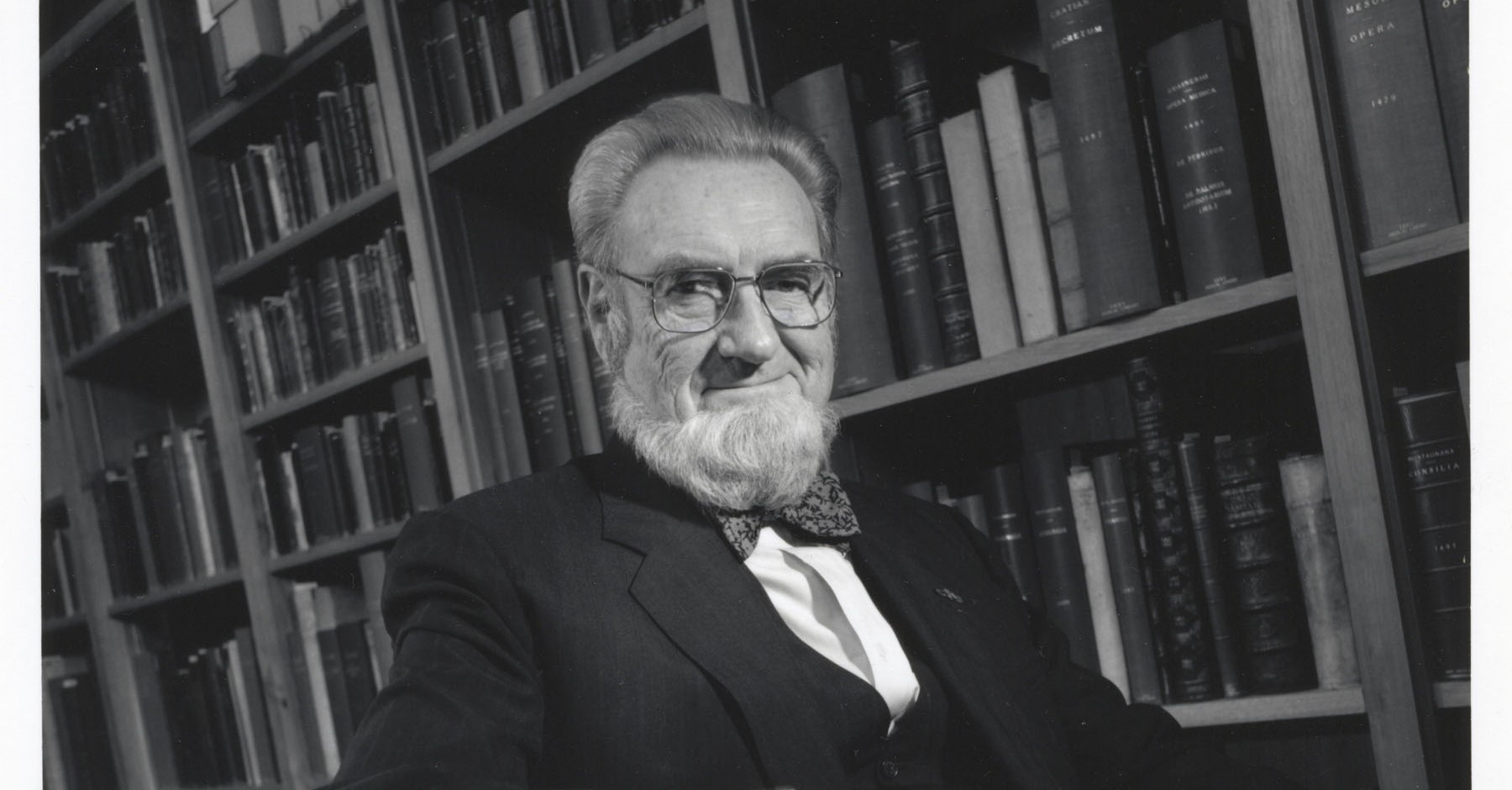 Photo: Jim Harrison
C. Everett Koop
Public Policy
2nd Heinz Awards - 1995
Dr. C. Everett Koop received the 2nd Heinz Award for Public Policy for his outstanding contributions to better health policies and practices.

A controversial nominee for Surgeon General, Dr. Koop blazed a remarkably independent trail, and transformed the position of Surgeon General from figurehead to active leadership. His great credibility as the nation's foremost advocate for good health derived largely from his unwavering commitment to medical – not political – considerations. On issues ranging from smoking, to AIDS and nutrition, Dr. Koop educated policymakers and citizens alike by forcefully speaking out as both a physician and a man of absolute integrity.

Dr. Koop practiced medicine for over four decades before he was named Surgeon General of the United States. He was named surgeon-in-chief at Children's Hospital in Philadelphia in 1948, and began teaching pediatric surgery at the University of Pennsylvania School of Medicine. He is credited with establishing the nation's first neonatal intensive surgical care unit, improving the safety of anesthesia for children, and playing an instrumental role in halting the practice of x-raying children's feet in shoe stores.

Despite his unquestionable qualifications, Dr. Koop's 1981 nomination to the position of Surgeon General was met with controversy. Critics of his outspoken conservative views were concerned that he would attempt to politicize the high-profile post. Dr. Koop quickly made it clear that health, not politics, would be his only priority.

Within a month of becoming Surgeon General in 1982, he issued a scathing indictment of cigarette smoking and began pressing for legislation to strengthen warning labels. Later, he called for regulations to promote smoke-free work environments. By the end of his tenure, Dr. Koop had presided over the largest decrease in smoking by Americans in any 10-year period on record. Today's proliferation of smoke-free offices, buildings and restaurants is a direct legacy of his efforts.

Dr. Koop focused the public's attention on health issues in other areas as well. He broke important new ground, for example, in calling on Americans to cut fat and sugar from their diets. And in 1986, he injected a powerful note of reason into the highly politicized public debate over AIDS. Not only did he personally write a report rejecting compulsory blood tests, he also recommended sex education for children and condom use for adults. And he took his battle against the epidemic even further by mailing an informational brochure on AIDS to every American household.

Significantly, Dr. Koop adamantly refused to use his office to political ends, even those to which he might have been personally sympathetic. In focusing instead on critical health issues, he helped Americans become healthier and more informed. And, just as important, he provided a model of objective policymaking in the public interest. It is no surprise that today Dr. Koop continues to be an outspoken advocate of good health and accessible health care for all Americans.

Note: This profile was written at the time of the awards' presentation.

REMEMBERING
C. Everett Koop passed away on February 25, 2013.