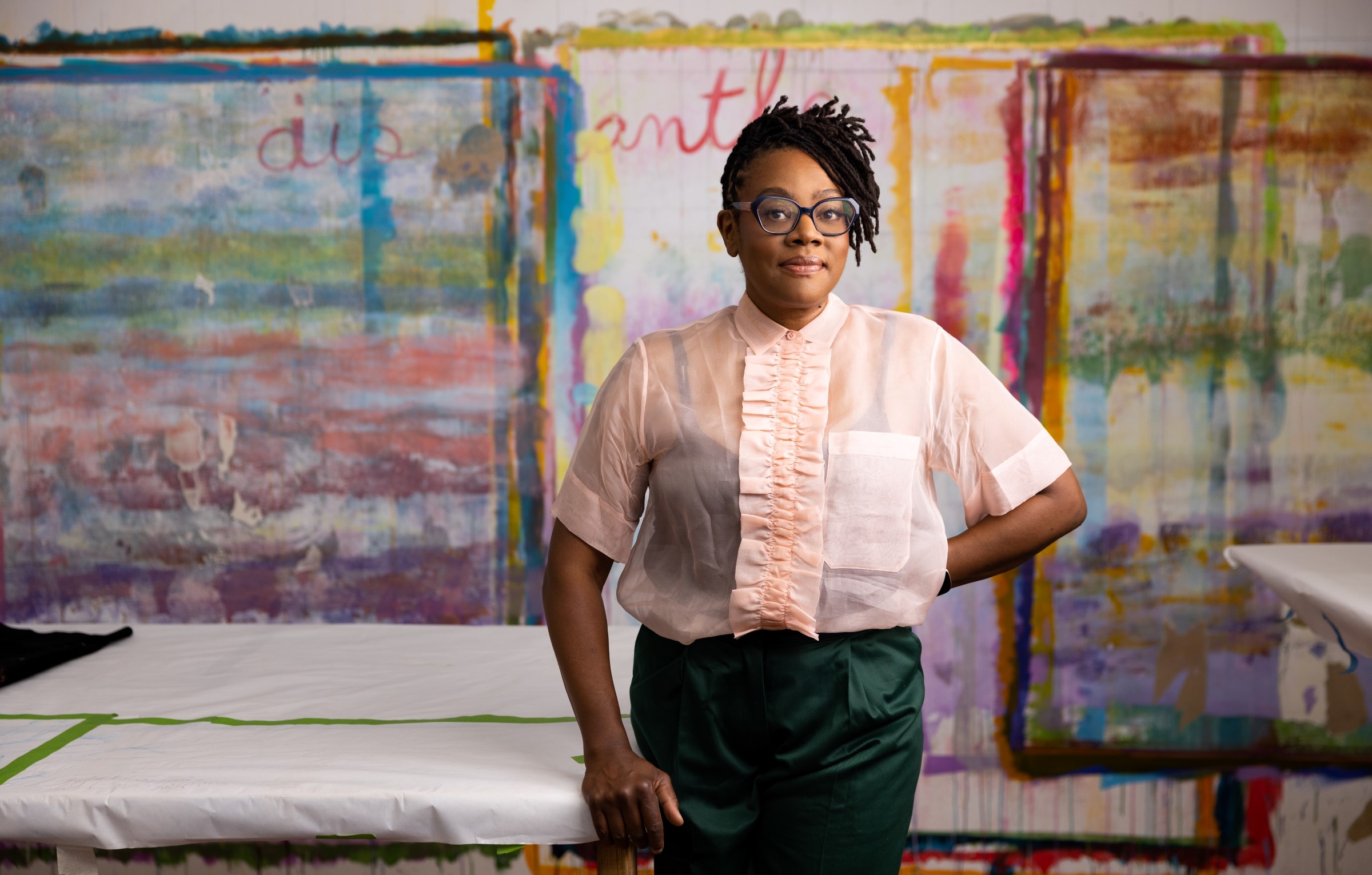 Photo: Joshua Franzos
Cauleen Smith
Arts
27th Heinz Awards - 2022
Cauleen Smith receives The Heinz Award for the Arts for her experimental films, installations and multimedia works that push the boundaries of film. Operating in multiple materials and arenas, Ms. Smith roots her work firmly within the discourse of mid-20th century experimental film, pushing boundaries and blending moving images with painting, textiles and more to create immersive experiences. Drawing from structuralism, Third World Cinema and science fiction, Ms. Smith's work explores the power of community and culture while offering a phenomenological experience for spectators and participants.
Ms. Smith's work in the 2017 Whitney Biennial, In the Wake, incorporated textile banners stitched with text such as "I'm so black that I blind you" on one side. Symbols signifying the urgent need to be heard in a time of struggle are stitched on the opposite side of the banners, which were also carried in a musical procession through the streets of New York. In the Wake is a reference to Christina Sharpe's book of the same title, which explores representations of Black life across artistic mediums and in popular culture.
Give It or Leave It, a traveling exhibition that synthesizes Ms. Smith's varied approach to artmaking, completed its final run in 2021 at the Los Angeles County Museum of Art. The exhibition weaves together happenings and sites associated with figures of importance to Ms. Smith including, as outlined in the exhibition text, "Alice Coltrane and her ashram, a 1966 photo shoot by Bill Ray at Simon Rodia's Watts Towers, Noah Purifoy and his desert assemblages, abolitionist Sojourner Truth, and Black spiritualist Rebecca Cox Jackson and her Shaker community." These sites and figures are highlighted in films such as Pilgrim (2017) and Sojourner (2018). In her wallpaper design, Space Station Chinoiserie #1: Take Hold of the Cloud (2018), she again combines these spaces and individuals in a repeating motif. These works were woven throughout multiple galleries, along with disco balls, banners, carefully curated objects and lighting.
Ms. Smith's COVID Manifesto – a series of videos showing her hands writing personal reflections and calls to action in response to the pandemic as well as the myriad social injustices of 2020 – was initially shared on her Instagram account during the first wave of lockdowns. The series was later presented on screen at the Piccadilly Lights in London, and onsite and online at the Carnegie Museum of Art.
Her 2014 film, H-E-L-L-O, was screened in 2022 at Collective in Edinburgh. Originally a commission for a live procession in New Orleans, Ms. Smith instead highlighted the city's overlooked or now-buried historic sites. At each, a musician plays the five notes that make up the coded aural greeting from space in the 1977 sci-fi movie, Close Encounters of the Third Kind. In 2023, Musical Thinking, her work exploring the powerful resonances between recent video art and popular music, will be exhibited at the Smithsonian American Art Museum.
Videos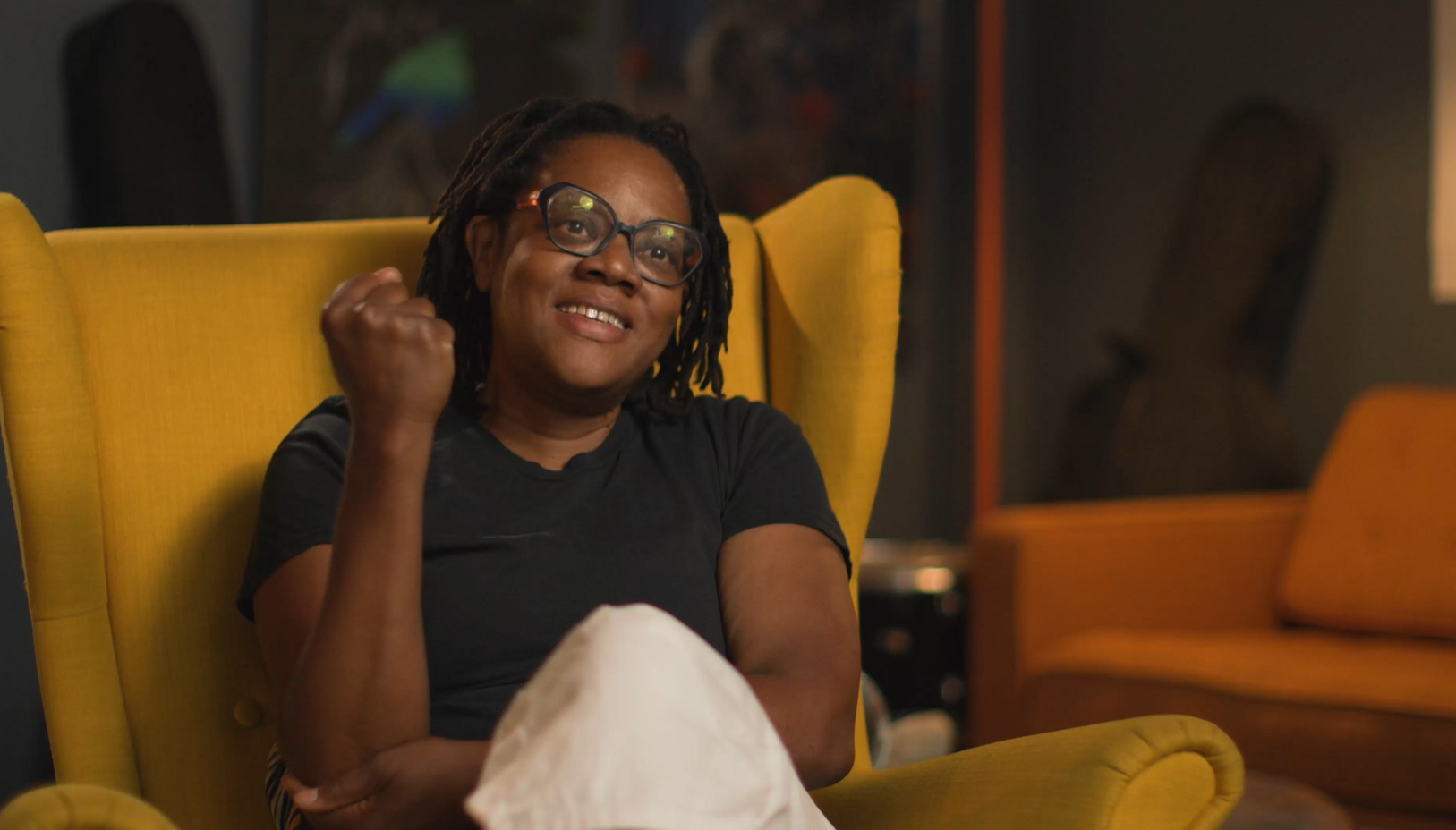 Cauleen Smith, filmmaker and visual artist who reflects on future possibilities – Heinz Awardee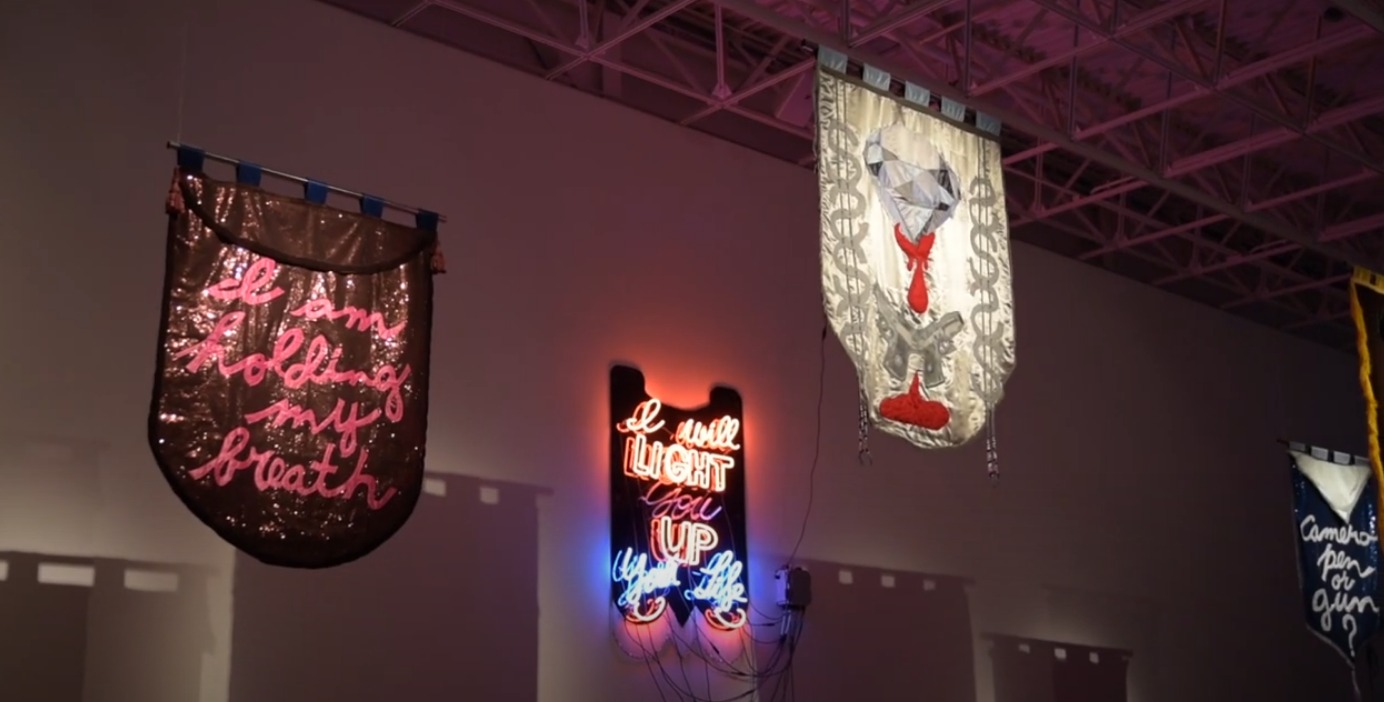 Cauleen Smith: CAM Houston Exhibition Trailer