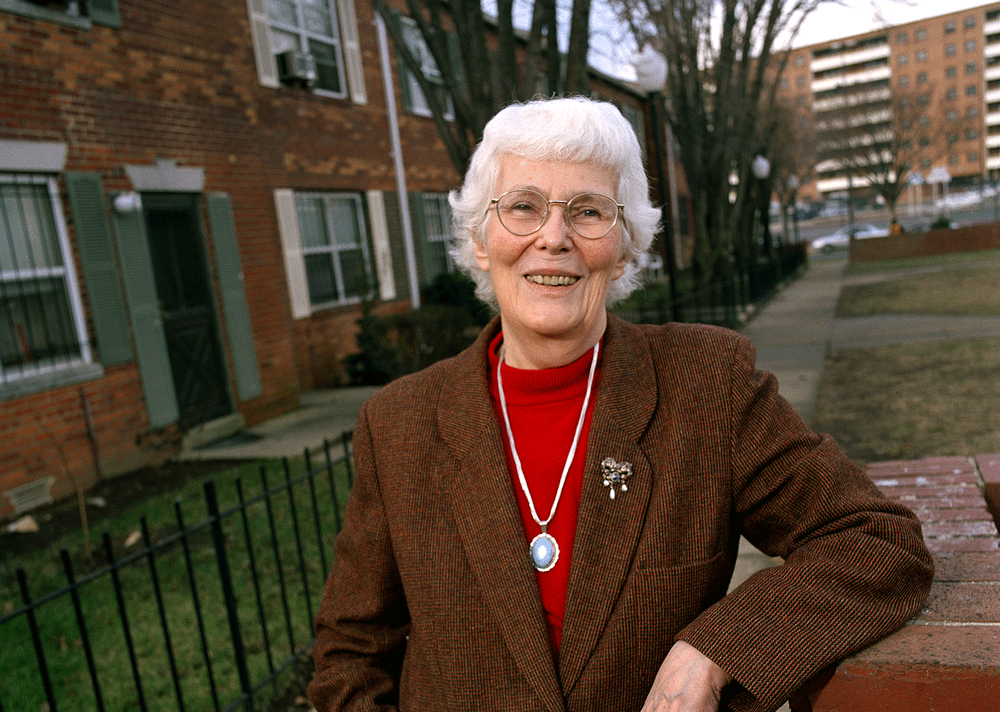 Photo: Jim Harrison
Cushing Dolbeare
Human Condition
8th Heinz Awards - 2002
Cushing Dolbeare received the 8th Heinz Award for the Human Condition in recognition of 50 years of tireless commitment to the principle that decent housing is basic to our social fabric, and for her effective advocacy on behalf of poor Americans with housing problems.

Her landmark life's work, which began as a lonely crusade, is now the conventional wisdom in the groves of academe and the halls of Congress. If, today, it seems to go without saying that a decent home is a prerequisite for a functioning family, good health, success in school and a livable community, then that understanding is largely the result of the long, hard and often thankless work of Cushing Dolbeare.

In 1974, the Nixon Administration, planning a major overhaul, abruptly terminated all federal low-income housing programs. Ms. Dolbeare, already enjoying a well-established career as director of a Philadelphia-based housing policy and advocacy organization, realized that timely and accurate information on low-income housing issues and programs was more urgently needed than ever by community organizations and political activists. To that end, she founded the National Low Income Housing Coalition. Operating, literally, without a budget and out of her garage, she almost single-handedly put low-income housing on the national agenda and made the Coalition the pivotal player that it remains to this day.

Aware that passion, to be politically effective, requires sound underpinning, Ms. Dolbeare applied her analytical background and skills to proving that existing federal housing policies helped the rich and hurt the poor. She demonstrated the disparity between the upper-income owners who benefited from federal tax subsidies and the lower-income and poverty-level renters who had to rely on directly appropriated funds for any assistance. With an irresistible combination of tenacity and accessibility, and always accompanied by constantly updated (and, ultimately, unassailable) statistics, she presented and repeated her analysis in every available public and private forum. Now that it is taken for granted, it is hard to appreciate the breakthrough this analysis represented at the time – and what a challenge it presented to politically influential beneficiaries of the status quo.

In 1989, the Coalition published the first edition of "Out of Reach: The Gap Between Housing Costs and Income of Poor People in the United States." Continually in print and updated annually, this remains the definitive document regarding the problems of affordable housing on the national, state and local levels. That same year, Ms. Dolbeare once again played a critical role in reversing a benighted public policy with her support for the passage and funding of a new program for the homeless called "Shelter Plus Care," which recognized that most homeless people suffer from addictions and illnesses, and tied shelter to health care and supportive services.

Through good times when low-income housing has enjoyed support, and bad times when it has been denounced as a government boondoggle, her command of her subject, combined with her quiet, determined, articulate, credible and utterly principled leadership, have earned her the admiration and affection of countless supporters as well as the respect of even her most entrenched opponents.

Note: This profile was written at the time of the awards' presentation.

REMEMBERING
Cushing Dolbeare passed away on March 17, 2005.
Videos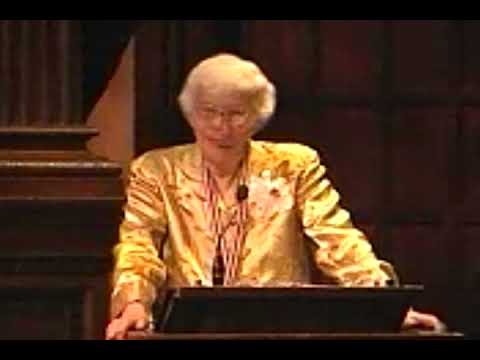 Cushing Dolbeare, Heinz Awardee speech, 2002 Heinz Awards presentation, Folger Theatre