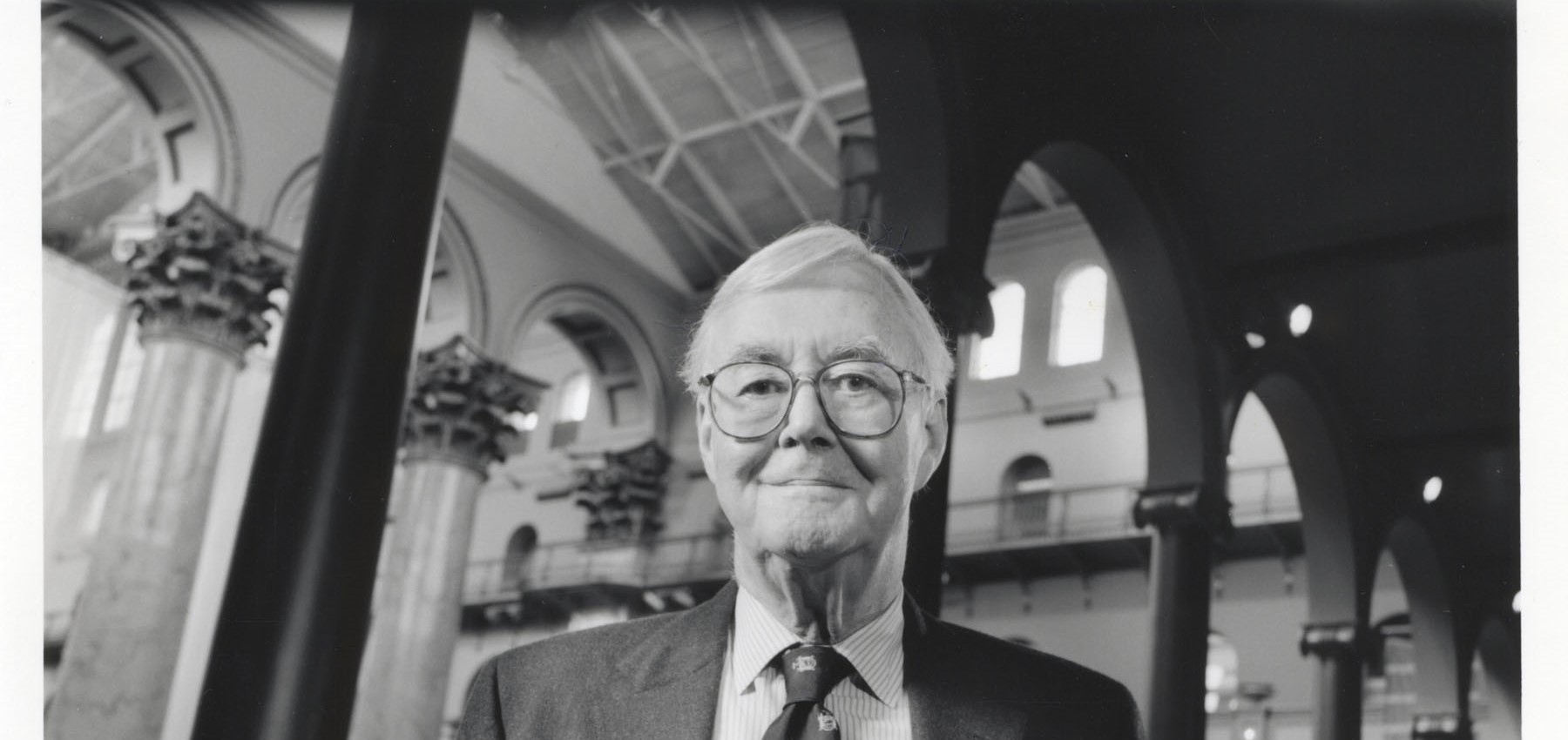 Photo: Jim Harrison
Daniel Patrick Moynihan
Public Policy
5th Heinz Awards - 1999
Daniel Patrick Moynihan, the senior United States Senator from New York, received the 5th Heinz Award for Public Policy for the distinct and unique voice he has brought to our country and his independence in his convictions. A scholar, teacher, statesman and politician skilled in the art of the possible, he has brought his considerable intellectual gifts to bear on an astonishing range of issues during his lifetime of public service.

Elected to the Senate in 1976, for more than a generation Senator Moynihan has been comfortable in the worlds of both ideas and politics and has been centrally involved in many of the major issues of our age. Recognized for his impeccable social policy credentials, Senator Moynihan has shaped the national debate on the future of Social Security, the stability of the American family, fiscal policy and the danger of nuclear proliferation, among many other issues.

Senator Moynihan served on the cabinets or sub-cabinets of Presidents Kennedy, Johnson, Nixon and Ford, making him the only person in the nation's history to have held such positions in four successive administrations. He has served as ambassador to India and later, to the United Nations. The range of his interests, both scholarly and political, is truly extraordinary: from automobile safety, urban planning and public architecture to welfare, taxation and government secrecy. In all of these areas, as well as others, he is generally acknowledged by his colleagues to be the Senate's most learned member. During his career, he has suffered considerable criticism for being ahead of his time on many issues. But throughout, he has retained the courage of his convictions and, ultimately, found himself vindicated by the passing years.

With his uniquely original mind, Senator Moynihan has sparked new debates and recast old ones through fresh and often provocative approaches. Virtually impossible to categorize in the ideological terms of the day, he consistently follows both the facts as he knows them and his deep personal convictions to whatever conclusions they may lead, regardless of whom they may please or displease.

Senator Moynihan is also wise enough to recognize that in order to keep a situation from worsening, modest action or even inaction is often the best course. He has been called "quite possibly the most diversely interesting and influential political figure of our time" and "at the top of the short—the very short—list of indispensable senators."

Fond of quoting the Hippocratic admonition, "above all do no harm," Senator Moynihan consistently has sought to improve the lives of all Americans. Today, he is one of a rare breed, the intellectual as public servant. He is considered the best thinker among politicians since Abraham Lincoln and the finest politician since Thomas Jefferson. Retiring from the Senate after his current term expires, he will be sorely missed, and will doubtless continue to serve as a priceless national resource in often-turbulent times.

Note: This profile was written at the time of the awards' presentation.

REMEMBERING
Daniel Patrick Moynihan passed away on March 26, 2003.