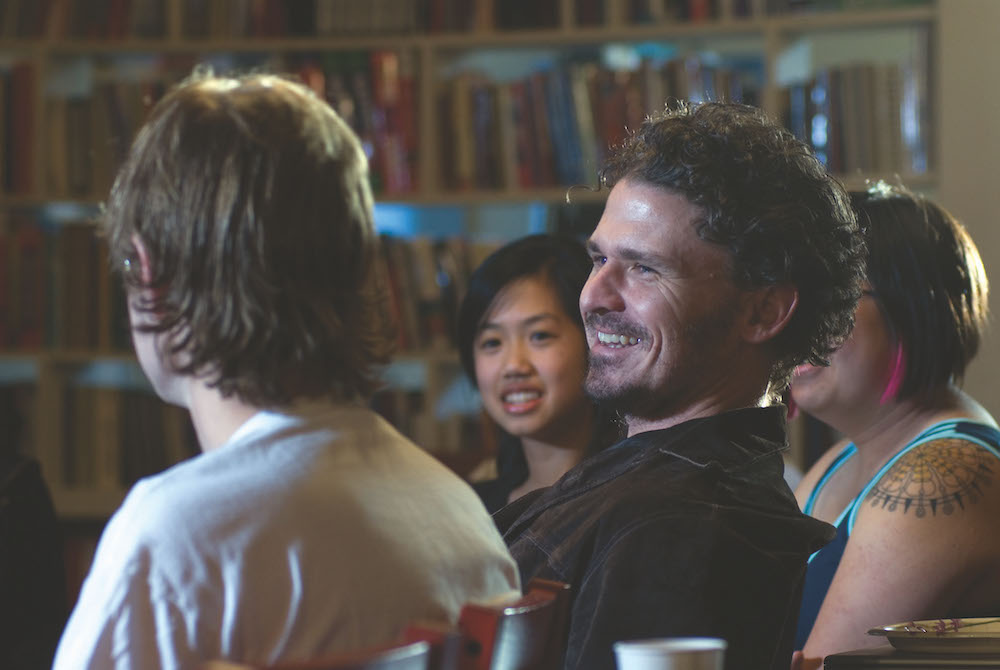 Photo: Jim Harrison
Dave Eggers
Arts & Humanities
13th Heinz Awards - 2007
Dave Eggers received the 13th Heinz Award in the Arts and Humanities for his accomplishments as a man of letters and for his generosity and inspiration.

A critically acclaimed novelist, Dave Eggers has enjoyed meteoric commercial success - success that has helped propel him into the worlds of philanthropy, advocacy and education. As a best-selling author who has displayed agile versatility in form and tone, he has advanced his love of language by founding and largely funding a series of inner-city writing laboratories for children as well as a publishing house for young and underappreciated writers.

Having burst onto the literary scene before he was 30 with his best seller, A Heartbreaking Work of Staggering Genius, in which he chronicled his caring for his 8-year-old brother after their parents died a month apart, Mr. Eggers has since enjoyed widespread praise in both fiction and nonfiction. This was especially true with his 2006 novel, What is the What, which was a finalist for the National Book Critics Award for Fiction. The novel, a blend of biography, fiction and journalism, recounts the tragic story of Valentino Achak Deng, one of the Lost Boys of Sudan, whom Mr. Eggers came to know and whose heroic odyssey the author tells with authenticity and pathos. The New York Times Book Review called the novel "eloquent testimony to the power of storytelling." All author fees and profits from the best-selling novel are committed to the Valentino Achak Deng Foundation, which has already begun building schools and community centers in war-torn southern Sudan.

It is his infectious love of writing, together with an inspiring commitment to nurturing young literary voices, that provided Mr. Eggers the impetus to found 826 Valencia, a writing laboratory for youth that has expanded from his home in San Francisco to six more U.S. cities. At a time when other young writers would be thinking of little more than what their next best seller might be about, Mr. Eggers concentrated on, and used monies from his book earnings in 2002, to open the first center, providing free tutoring, English as a Second Language classes, writing workshops, summer camps, publication projects and other services to kids ages six to 18.

In order to help emerging writers, Mr. Eggers also launched McSweeney's, a publishing house that produces his and other writers' works, as well as McSweeney's, a literary quarterly; The Believer, a monthly magazine on literary and political matters; and the Voice of Witness oral history series about social injustice. Having co-authored a book in 2005 about the relationship between teacher compensation and student achievement, Mr. Eggers also has become an outspoken advocate for raising teacher pay.

Dave Eggers is not only an accomplished and versatile writer but the protagonist of a real-life story of generosity and inspiration. By infusing his love of writing into the broader community, he is nurturing the talents and aspirations of a new generation of writers and creating new outlets for a range of literary expression. Whether as a writer, mentor or benefactor, he has provided voice to the value of human potential.

Note: This profile was written at the time of the awards' presentation.
Videos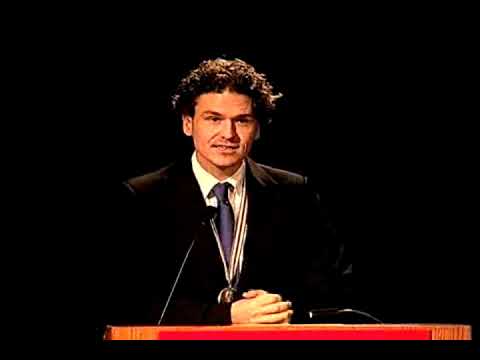 Dave Eggers, Heinz Awardee speech, 2007 Heinz Awards presentation, Sen. John Heinz History Center