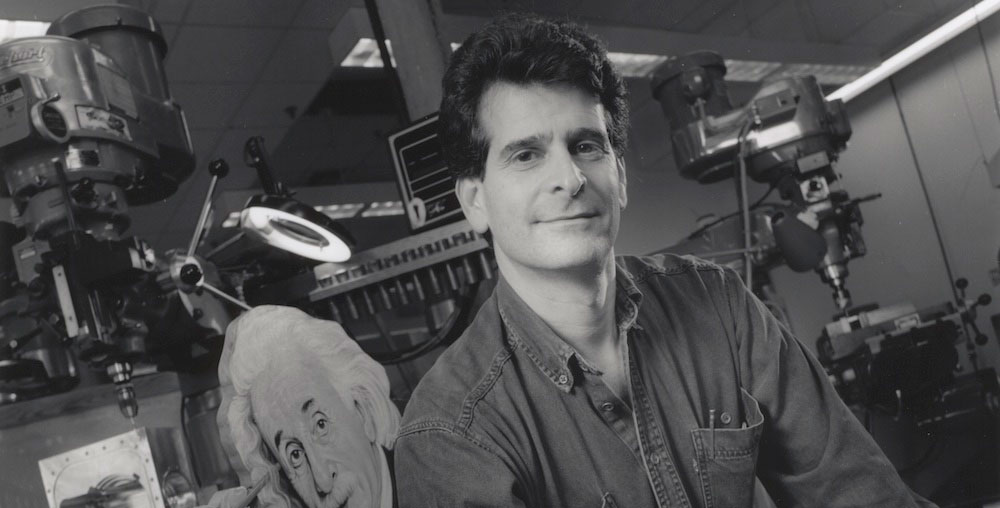 Photo: Jim Harrison
Dean Kamen
Technology, the Economy & Employment
5th Heinz Awards - 1999
Dean Kamen received the 5th Heinz Award in Technology, the Economy and Employment for a set of inventions that have advanced medical care worldwide and for his dedication to awakening America's next generation to the excitement of careers in science and technology.

Mr. Kamen has made significant contributions to medical technology, with inventions that range from drug pumps to innovative dialysis machines. But despite this work and the success it has brought him, Mr. Kamen has found time to create and nurture US FIRST (For Inspiration and Recognition of Science and Technology), an enterprise committed to enhancing public respect for the fields of science and technology and inspiring the next generation to pursue them. Motivated by a deep belief in the power and importance of education, he has coaxed, cajoled, and inspired an extraordinary array of corporate, education and government leaders into joining him in this remarkable effort.

His crusade on behalf of science and technology began in 1984 when he created Science Enrichment Encounters, an interactive science learning center in Manchester, New Hampshire that is visited by 40,000 children each year. His idea was to help young people see science and technology as fun, exciting, accessible and rewarding. This idea was the genesis for US FIRST, an organization that Mr. Kamen views as an opportunity to both teach children and to motivate them. He wants them to view engineers and scientists as role models and heroes.

Mr. Kamen is a brilliant inventor, an engineer, a physicist and a walking encyclopedia of nearly all the physical and biological sciences. The president of DEKA Research and Development Corp. in New Hampshire, he holds more than 100 U.S. patents. While still an undergraduate, he invented the wearable infusion pump, a device that delivers precisely calibrated doses of intravenous medication while the patient goes about his daily business. Later, he developed the world's first portable insulin pump and a revolutionary new portable kidney dialysis machine, both of which have radically transformed the lives of thousands of patients around the world.

In a recent interview, Mr. Kamen expressed concerns that the world's most crucial problems – pollution, hunger, depletion of natural resources, destruction of the ozone layer and contamination of the seas – are not being properly addressed. World leaders rely on legislative and political remedies, he says, not technical solutions. Mr. Kamen believes that tomorrow's scientists and engineers will create those solutions, and he is dedicated to developing the young people who will be able to do just that.

Dean Kamen embodies the best attributes of the engineer devoted to human welfare. His vocation – inventing and developing innovative medical devices – and his avocation of inspiring young people to become excited about science and technology evoke his unbounded enthusiasm, energy and faith in our future.

Note: This profile was written at the time of the awards' presentation.