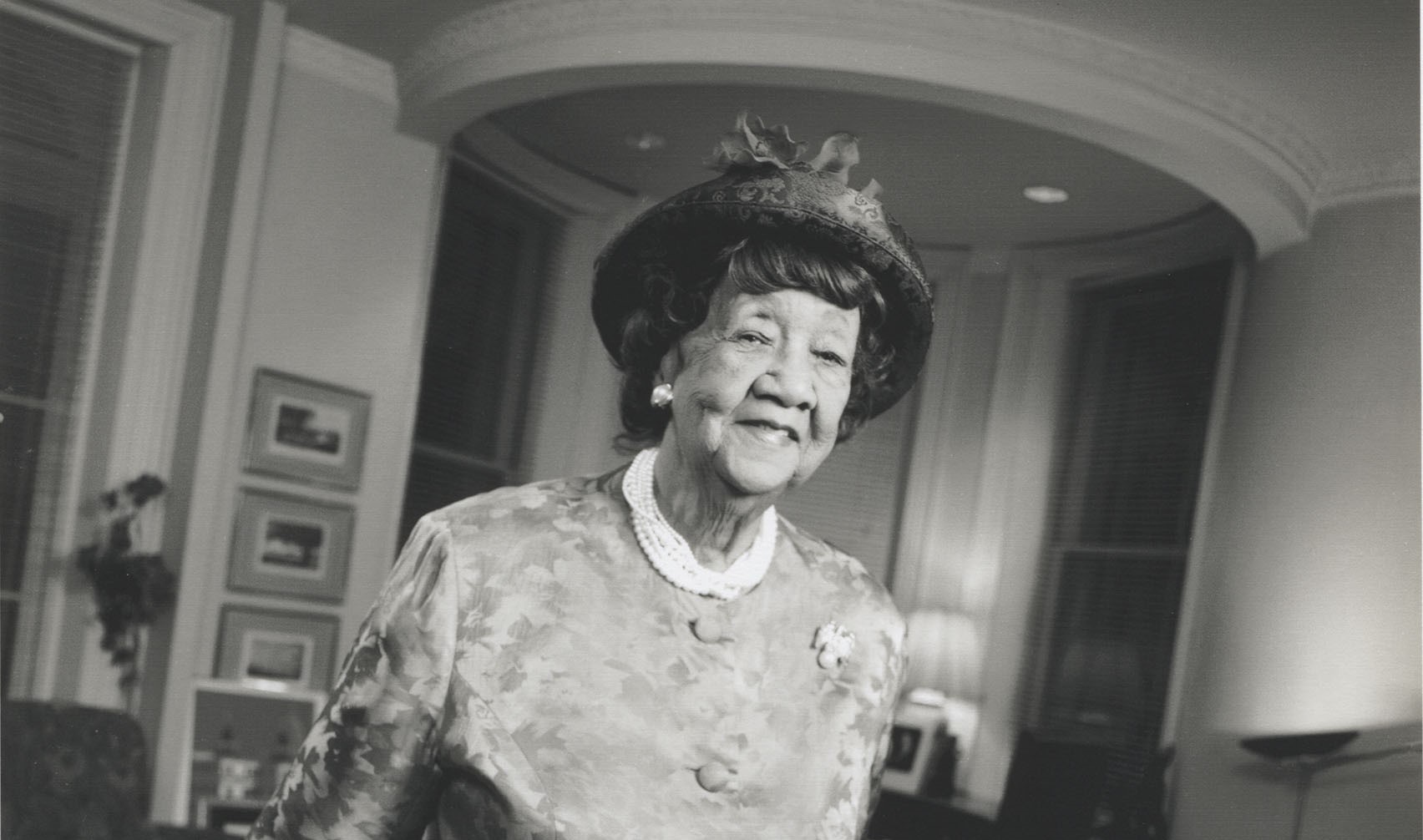 Photo: Jim Harrison
Dorothy Height
Chairman's Medal
7th Heinz Awards - 2001
Occasionally, the Heinz Awards program receives nominations of individuals whose life's work has been so exceptional that a special recognition - the Chairman's Medal - is considered. Dorothy Height and Russell Train were honored for their lifetime commitments to human rights and conservation efforts, respectively.

Dr. Height can rightfully boast of a career that has spanned seven decades as a leader in the struggle for equality and human rights for all people. Her passionate commitment to lift up the poor and powerless, to advance women's rights and to promote education programs that embody the principle of self-reliance has given new meaning, courage and purpose to women, youth and families everywhere.

It is now legendary that Dr. Height was the glue that held together the often fractious, competitive and powerful coalition of men who were visible at the forefront of the Civil Rights Movement in the 1960s. She was the only woman at the table with Dr. Martin Luther King Jr., Roy Wilkins, Whitney Young and others as they mapped their strategy.

She went on to be the driving force behind the National Council of Negro Women for some 60 illustrious years, becoming its president in 1958. She has also dedicated more than 60 years to the Young Women's Christian Association and established and served as the first director of its Center for Racial Justice.

Dr. Height continues to play an active role in the YWCA and the National Council of Negro Women, which she serves as president emerita and chairwoman, reporting for work nearly every day in her signature hat, gloves and pearls. She remains the unwavering champion for the rights of women, people of color and a world free of discrimination.

Note: This profile was written at the time of the awards' presentation.

REMEMBERING
Dorothy Height passed away on April 20, 2010.
Russell Train passed away on September 17, 2012.
Videos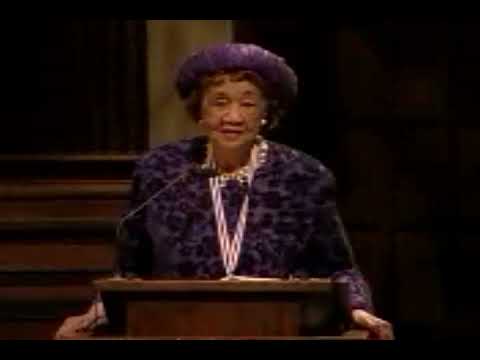 Dorothy Height, Chairman's Medal speech, 2001 Heinz Awards presentation, Folger Theatre