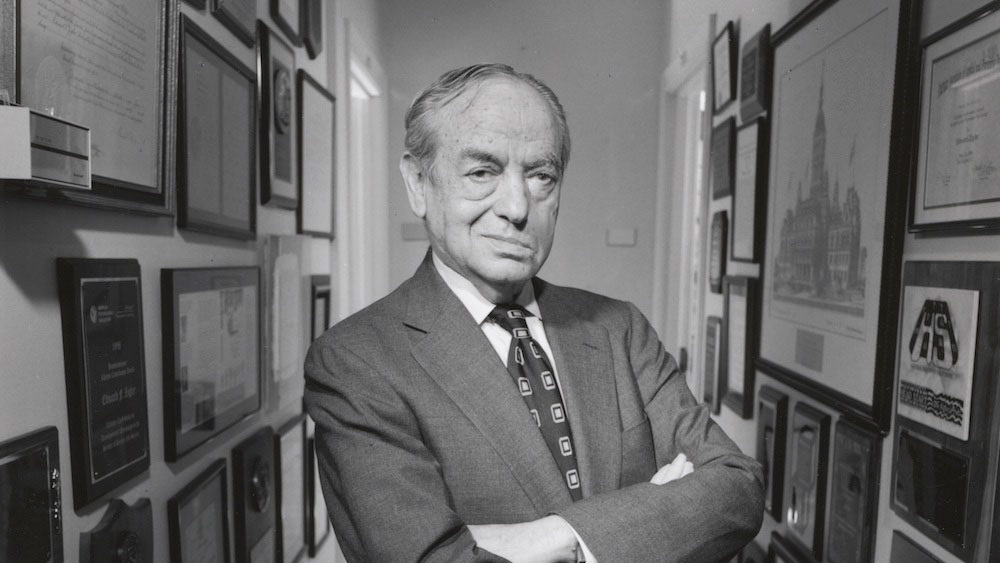 Photo: Jim Harrison
Edward Zigler
Public Policy
6th Heinz Awards - 2000
Dr. Edward Zigler received the 6th Heinz Award for Public Policy for his work in championing Head Start, the pre-school program that has served some 18 million at-risk children and their families in its 35 years of existence. In 1999 alone, over 800,000 youth were the beneficiaries of Dr. Zigler's dedication to their education, health, nutrition and emotional well-being.

As a young professor at Yale University in the 1960s, Dr. Zigler found himself in the center of increased federal interest in encouraging the proper learning environment for children during their early years. Educators were discovering that poor children, often from inner cities, were ill equipped to learn when they entered school. Experts theorized that inadequate preparation for school contributed to many of the problems that surface later in life. Dr. Zigler, already distinguished by his research on intellectual disabilities and early childhood development, moved to the forefront of this new investigation in 1964 when he was asked by the White House to join a panel of experts commissioned to design a national intervention program for poor children ages three to five. This pre-school program came to be known as Head Start.

Dr. Zigler, however, led the effort to create a program that would do more than provide educational tools for these children. Partly as a result of his advocacy, Head Start was designed to include nutrition counseling, health screenings and a parental education and involvement component. It was launched nationally in 1965, serving over 500,000 children in its first summer. Five years later, Dr. Zigler again fought for his beliefs when he led efforts to improve the program and save it from proposed elimination after a report questioned its effectiveness. Later, he was named by President Nixon to be the first director of the Office of Child Development (now the Administration on Children, Youth and Families), and chief of the U.S. Children's Bureau. In that role, he conceived such innovative programs as Home Start and the Child Development Associate.

Dr. Zigler's courage and integrity were again demonstrated a few years later, at a time when Head Start was enjoying immense popularity and unprecedented budget increases. As the program's best friend, he publicly announced on page one of The New York Times that one third of the Head Start Centers were offering such poor service that they should be closed. It was not a headline-seeking ploy. Dr. Zigler was deeply worried that the program was expanding both too rapidly and without a cohesive plan, threatening the quality and the results for which he had fought so long and hard. While quick to point out problems, he was just as quick to roll up his sleeves and forge solutions. And while the man who has been called the "father of Head Start" shocked many with his remarks, he shocked them into action, resulting in higher quality services for children and their families and a better working environment for the staff.

Dr. Edward Zigler has devoted 35 years to the development of sound programs for at-risk children. A model of dedication, determination and concern, he continues to have the courage to re-evaluate the program he helped create as he continues to search for new ways to improve the quality of life of America's children.

Note: This profile was written at the time of the awards' presentation.

REMEMBERING
Edward Zigler passed away on February 7, 2019.