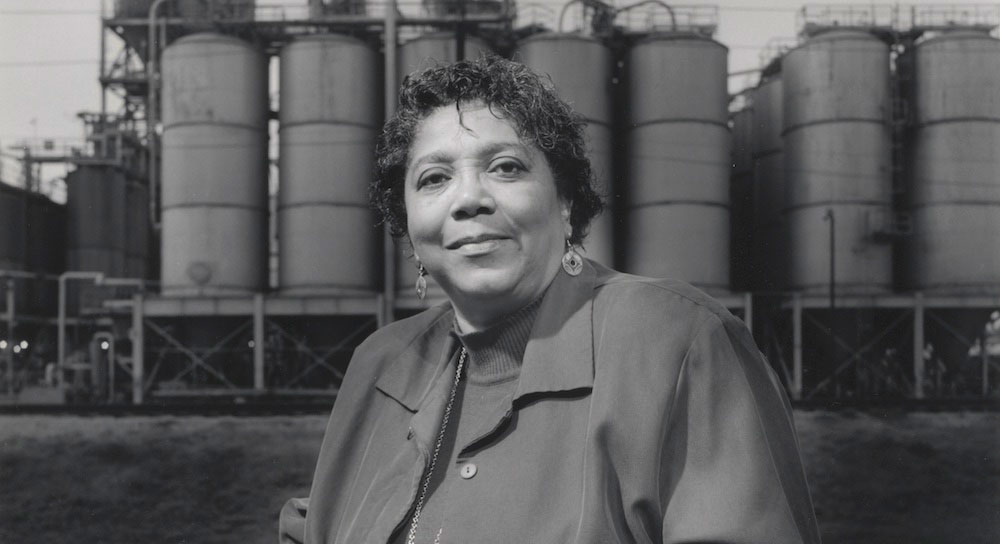 Photo: Jim Harrison
Florence Robinson
Environment
5th Heinz Awards - 1999
Florence Robinson received the 5th Heinz Award in the Environment category for her tireless fight against industrial polluters who foul the land and threaten the health of communities with chemical and other hazardous wastes.

For more than a decade, Florence Robinson has waged a virtual one-woman war against toxic wastes. Her battlefield has been "Cancer Alley," an 80-mile strip of land along the Mississippi River between New Orleans and Baton Rouge, Louisiana where low-income, minority communities exist side by side with large industries.

Since she accepted a position as professor of biology at her alma mater, Southern University, in the early 1970s, Ms. Robinson has lived in the small community of Alsen, near Devil's Swamp. Once an idyllic spot, Alsen was home to many newly freed slaves who, settling there after the Civil War, enjoyed cool, clean water and plentiful harvests. That ended in 1964 when an industrial "borrow" pit was opened in Alsen to dispose of hazardous waste. The area was further fouled by 11 nearby petrochemical plants, a commercial hazardous waste incinerator, and several waste landfills.

Statistics from a 1987 study by the New York Commission of Racial Justice concluded that 50% of the petrochemical and hazardous waste companies operating in the South do so in areas of high minority concentration. This environmental racism and the controversy surrounding it are not new, but activism in response to it is.

Ms. Robinson had a clear sense of what needed to be done. Because she would not sacrifice her home, or the health of her family and her community, her battle against environmental racism was begun. With quiet but indefatigable determination, she organized her neighbors, and demanded to be heard.

In 1993, she finally was. That year and in 1994, the Superfund Commission convened hearings bringing together Fortune 500 CEOs, national environmental leaders, legislators, and citizens who lived near at-risk sites. An unlikely advocate, Ms. Robinson emerged during those hearings as a passionate and inspiring voice for change.

In the following years, Ms. Robinson continued to pursue her goal of consensus building and understanding. She has the rare ability to articulate her concerns for her community, and, at the same time, forcefully advance the agenda of an under-represented constituency. Her fight against the racism, greed and ignorance that contributed to the degradation of her community's health and cultural fabric yielded its first major victory in late 1997. One of the major polluters in her area agreed to stop the burning in a hazardous waste incinerator. The facility was then dismantled at the end of 1998.

After years of exposure to a disproportionate share of the worst byproducts of our technological advances, Florence Robinson said, "enough is enough" and insisted on being taken seriously. She became that most compelling of American voices, the voice of the individual who, seeing injustice and harm, dares to speak out and does so with passion, reason and conviction.

Note: This profile was written at the time of the awards' presentation.

REMEMBERING
Florence Robinson passed away on August 31, 2016.