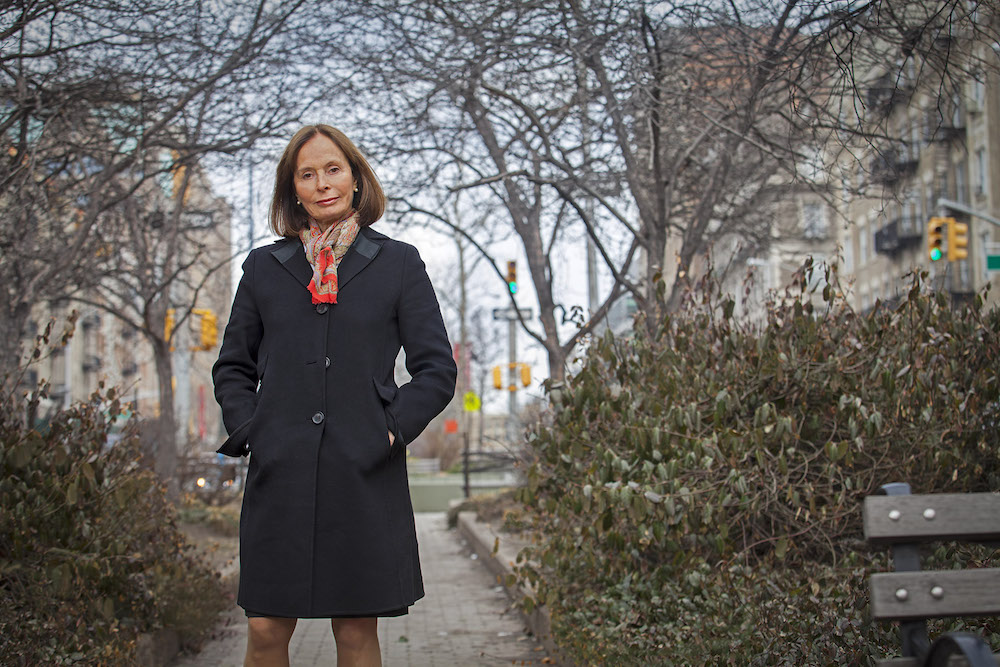 Photo: Kelly Campbell
Frederica Perera
Environment
20th Heinz Awards - 2015
A tireless champion of children's health, Dr. Frederica Perera received the 20th Heinz Award in the Environment category for her research and advocacy that laid the groundwork for a robust body of evidence on the links between environmental toxins and childhood disorders that can linger into adulthood.

Early in her career, while studying the causes of cancer in adults, Dr. Perera made a unique discovery: that tissue and blood samples collected from newborns at childbirth, contained a unique "fingerprint" of exposure to toxic chemicals and carcinogens. This revelation – that the seeds of disease can be planted in the earliest stages of life – led Dr. Perera to found the Columbia Center for Children's Environmental Health in 1998. Since then, with its renowned Mothers and Newborns Study, the Center has tracked a large group of children in the United States, specifically in New York City, from womb through adolescence, and it runs parallel studies in Poland and China.

Dr. Perera's research has shown that children with a high prenatal exposure to pollutants common in vehicle exhaust and power plant emissions exhibited more signs of asthma, developmental delays, anxiety, depression and attention problems. The New York City component was also instrumental in exposing the potential dangers of insecticides, bisphenol A (BPA), and cockroach and mouse proteins. Most recently, Dr. Perera led a study that proved reducing air pollution in New York City would generate substantial economic benefits by improving IQ scores for low-income children, the first study to establish such a connection.

A pioneer of the field of molecular epidemiology, Dr. Perera has been a longtime advocate for children's health, from her 1979 book detailing the environmental health risks of airborne fine particulate matter, to her 2010 testimony before a United States Senate Committee in support of the Safe Chemicals Act. Her sound science, leadership and steadfast calls for action have made invaluable contributions to every child's opportunity to grow up in a safe and healthy world.

Note: This profile was written at the time of the awards' presentation.
Videos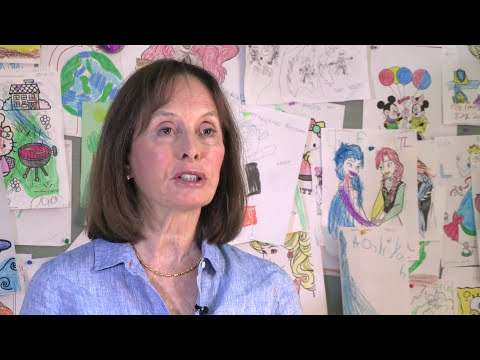 Frederica Perera, Researches Pollution's Health Effects on Children - Heinz Awardee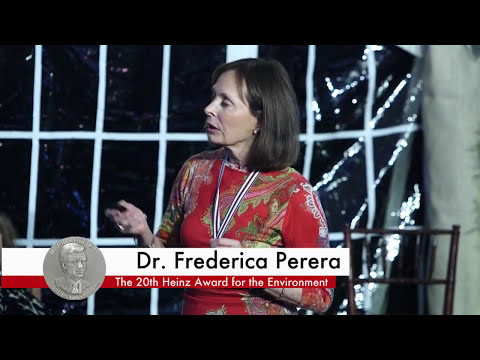 Frederica Perera, Heinz Awardee speech, 2015 Heinz Awards presentation