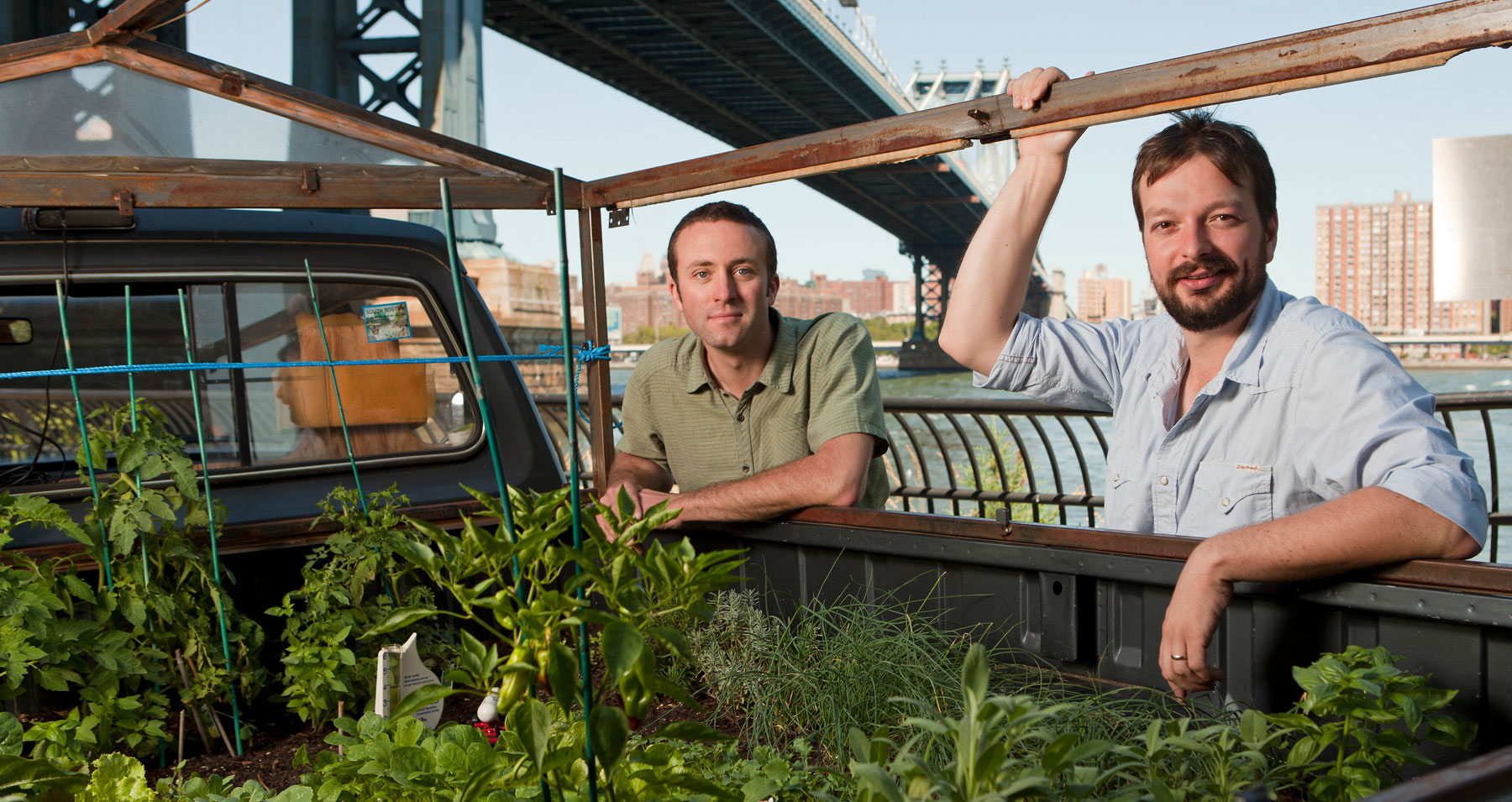 Photo: Kelly Campbell
Ian Cheney &
Curt Ellis
Special Focus on the Environment
17th Heinz Awards - 2011
Ian Cheney and Curt Ellis received the 17th Heinz Award with Special Focus on the Environment – for sprinkling humor and possibility into an otherwise somber sustainable food movement with their documentary films and innovative advocacy that has reached millions of Americans. At 31, they were the youngest individuals to win a Heinz Award.

Mr. Cheney and Mr. Ellis are catalysts for change who have an uncanny ability to make complex topics – such as farm subsidies for industrial agriculture – interesting and compelling for a broad audience.

After joining forces while students at Yale University to convince the school's dining program to use locally produced food, they moved to Iowa to make the critically acclaimed film, King Corn. They lived on loans and credit cards while shedding light on the origins of the obesity epidemic. King Corn, directed by Mr. Ellis' cousin, Aaron Woolf, reached many people who had never before thought about how their food arrives at stores. It was screened by members of Congress as they debated the farm bill.

To prove a point about the nation's food system in an interesting way, in 2009 Mr. Cheney and Mr. Ellis transformed a pickup truck into a mobile vegetable garden for their documentary, Truck Farm. They drove the truck to 30 schools over the year, showing city kids that food can grow just about anywhere. Truck Farm inspired a national fleet of farms-on-wheels to teach children about healthy eating.

Convinced that schools have an opportunity to impact a child's eating habits for a lifetime, the young men helped establish FoodCorps, a national organization modeled after the Peace Corps and Teach for America. Recent college graduates are placed for a year in communities with high obesity rates and limited financial resources to connect vulnerable children with healthy, sustainable food. In doing so, Mr. Cheney and Mr. Ellis are introducing our nation to a new dialogue on food and using humor and good will to accomplish it.

Note: This profile was written at the time of the awards' presentation.
Videos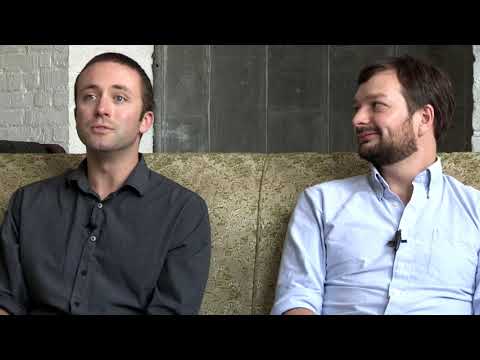 Ian Cheney + Curt Ellis, Filmmakers Changing the Dialogue About Sustainable Food - Heinz Awardees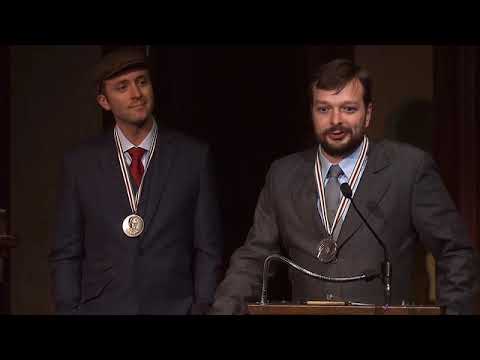 Ian Cheney + Curt Ellis, Heinz Awardee speeches, 2011 Heinz Awards presentation, Folger Theatre