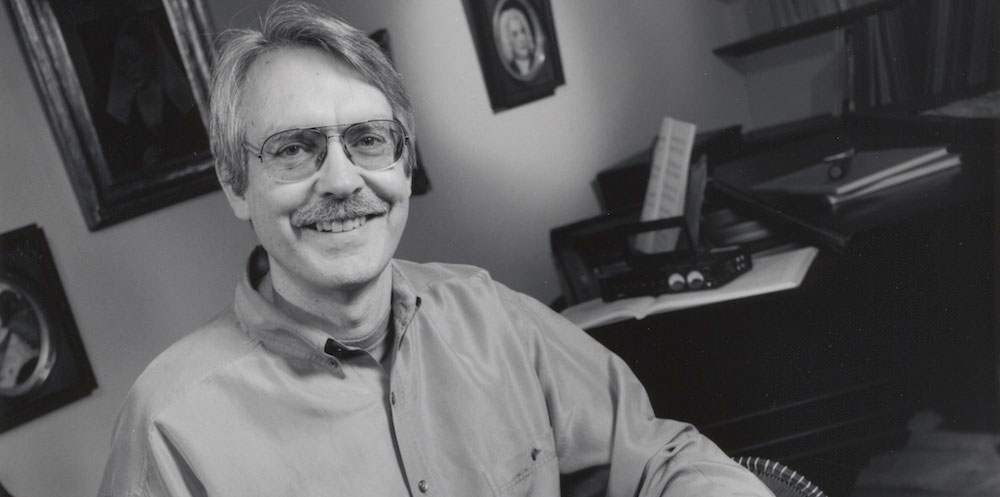 Photo: Jim Harrison
John Harbison
Arts & Humanities
4th Heinz Awards - 1998
John Harbison received the 4th Heinz Award in the Arts and Humanities for his talent as a composer, his generosity as a teacher, and his commitment to artistic excellence.

Mr. Harbison's music is distinguished by its exceptional and expressive range. Among his principal works are three string quartets, three symphonies, two operas, and the cantata Flight Into Egypt, which earned him the Pulitzer Prize in 1987. Mr. Harbison is passionate about his art, but that passion extends beyond his personal creativity. Throughout his career, he has unselfishly devoted time and energy to nurturing the talents of younger composers.

Of Mr. Harbison's prodigious abilities, Andre Previn says, "He has managed an almost impossible task in the musical world of today. He has written music of the most personal profundity, wit and intellectualism without making it impenetrable to a concert audience. His music speaks to the heart and to the emotions of the listeners ..."

Over the past 30 years, Mr. Harbison has earned a place as one of the leading composers of the modern era. He has left his mark on nearly every classical musical genre, his compositions have been performed by every major symphony orchestra in America, and he routinely receives commissions from the most important performers and conductors in the world. His work has been described as crystalline in texture, ethereal in atmosphere, shimmering in coloration, and deeply complex and magical.

But Mr. Harbison has never been content merely to practice his art. He places equal emphasis on teaching it. By actively involving himself in the educational departments of both the Pittsburgh Symphony and the Los Angeles Philharmonic orchestras and, more recently, the St. Paul Chamber Orchestra, he has introduced new audiences to orchestral music. As Professor of Music at MIT where he has been on the faculty since 1969, he serves as Chair of the Music and Theater Arts Section. While at MIT, he has made a point of both attracting top young faculty members to the school and exposing students to distinguished senior composers and performers. He consistently seeks out opportunities to involve his students in the artistic process by integrating his professional activities with his role as a teacher. In 1994, for example, when the cellist Yo-Yo Ma commissioned a concerto, Mr. Harbison not only created an electrifying world premiere event for the Boston Symphony Orchestra, he also saw to it that rehearsals were open to his students and that rehearsal pianists were MIT students.

In 1964, Mr. Harbison worked in the historic Freedom Summer Project in the vanguard of the Civil Rights Movement. In Flight Into Egypt, he used the biblical story of the nativity to explore the plight of the poor and homeless in contemporary society. Without fanfare, Mr. Harbison contributed all the fees from that piece to a Boston shelter for the homeless.

John Harbison possesses a thorough command of his craft and a rare ability to draw on our collective artistic past. He possesses a contemporary vision, a generous spirit and a belief in the power of his art to transform. Such are Mr. Harbison's abilities and dedication that his work, both as composer and teacher, possesses that power.

Note: This profile was written at the time of the awards' presentation.