Photo: Jim Harrison
Julius Richmond
Public Policy
10th Heinz Awards - 2003
Julius B. Richmond received the 10th Heinz Award for Public Policy for pioneering a revolution that helped transform Americans' attitudes toward their own health and improve the collective quality of life across generations.

A pediatrician and child development researcher, Dr. Richmond is professor of Health Policy, emeritus, at Harvard University. His leadership within government and academia has helped empower millions of Americans to take responsibility for their own well-being, and as a consequence, has helped reduce the nation's mortality rates, particularly among children.

Dr. Richmond was one of the original founders and the first director of Head Start, the federally backed effort to improve the early development of poor and at-risk children through comprehensive child care services. During the 1960s, he also organized and directed the Community Health Centers program as part of the federal anti-poverty program.

In 1977, President Carter appointed him to serve as the U.S. Surgeon General and Assistant Secretary for Health in the U.S. Department of Health, Education and Welfare. Two years later, he issued a seminal report, "Healthy People: The Surgeon General's Report on Health Promotion and Disease Prevention." He leveraged the report to create greater awareness about the role of health promotion and disease prevention, rather than focusing on the treatment of disease. The report challenged the country to meet 226 goals over the next decade to make people healthier, reduce deaths by 20-35% and lower sick days by 20% for the elderly. By 1987, the ambitious goal had been fully achieved for children between one and 14, with the rest of the age groups achieving an 80% success rate. Dr. Richmond's original objectives since have been updated by two administrations.

In 1979, Dr. Richmond tackled another pervasive public health issue – cigarette smoking. His report, "Smoking and Health," documented the harmful effects of cigarettes and cautioned that smoking was the "single, most preventable killer in America." The report went well beyond the government's 1964 report on smoking. It offered particularly sobering warnings to women, leading to a change in cigarette warning labels to include the risks of smoking during pregnancy.

The following year, Dr. Richmond focused the public spotlight on prenatal and pediatric health care. He organized the "Workshop on Maternal and Infant Health," calling together a panel of 75 experts to help develop a national strategy for combating infant mortality and eliminating the disparities in health status, particularly between Blacks and Whites.

Dr. Richmond has served as the director of Harvard University's Division of Health Policy Research and Education, a joint venture of the schools of medicine, public health and government. He has also served as the director of the Judge Baker Children's Center, a program dedicated to the healthy development of children through research and education. He co-chaired the Carnegie Task Force on Meeting the Needs of Young Children, which has called for expanding social programs such as Head Start and the Special Supplemental Food Program for Women, Infants and Children to better meet the needs of children living in poor environments.

Dr. Richmond's energetic and steadfast leadership for more than 50 years has produced profound results. He has brought to the process a level of insight, involvement and enthusiasm that has been truly remarkable. One of this nation's true giants in the area of public health policy, Dr. Richmond's life's work leaves as its legacy a healthier America, especially its most vulnerable young children.

Note: This profile was written at the time of the awards' presentation.

REMEMBERING
Julius Richmond passed away on July 27, 2008.
Videos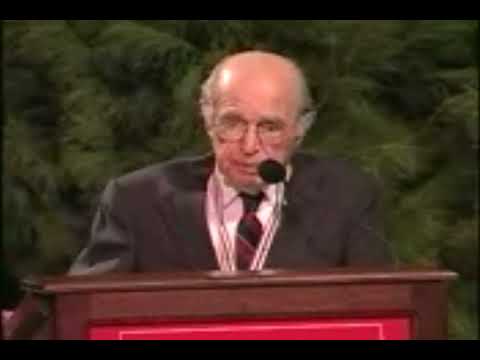 Julius Richmond, Heinz Awardee speech, Heinz Awards presentation, Carnegie Museum of Art 12/4/03