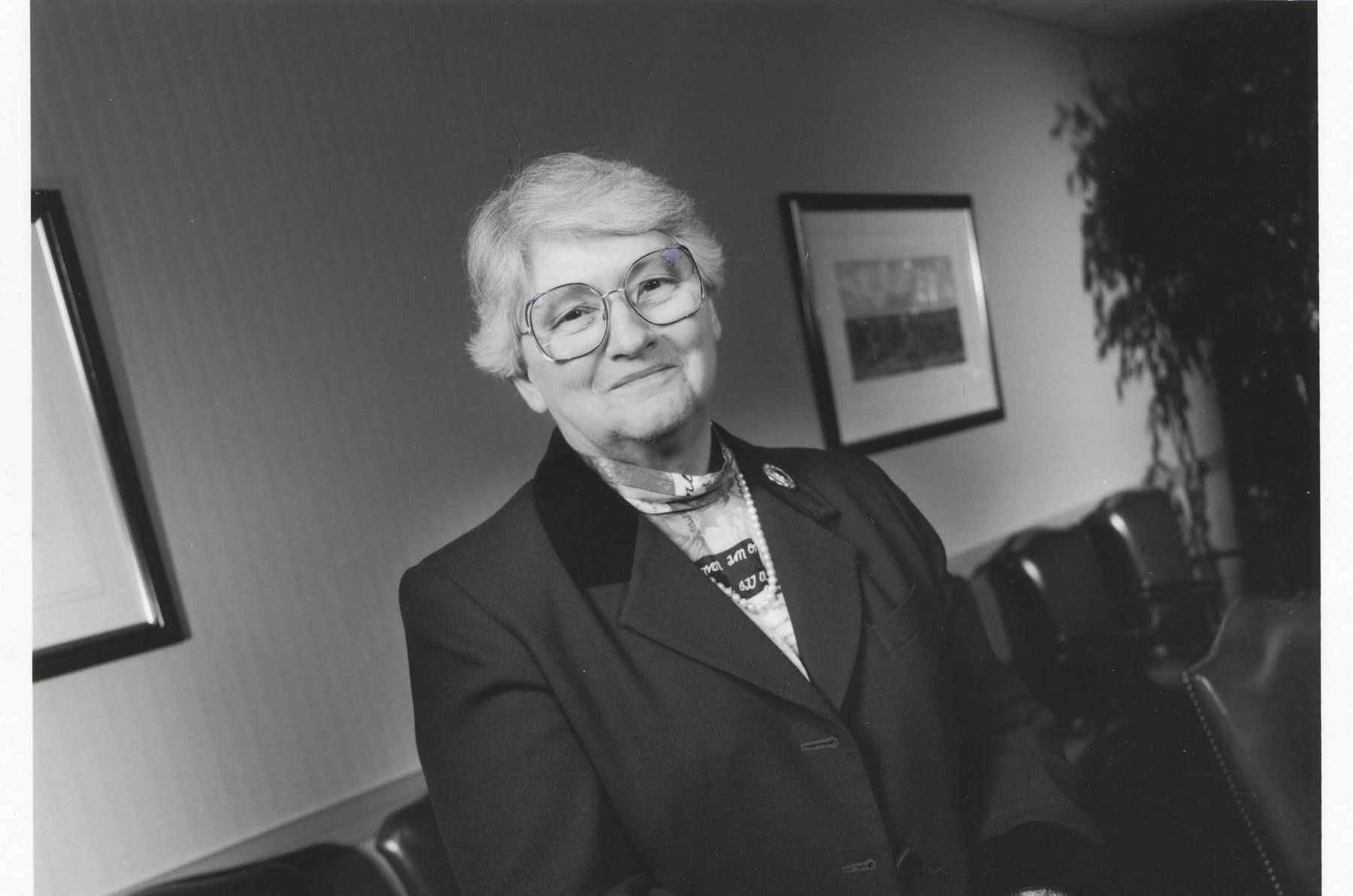 Photo: Jim Harrison
Mary Good
Technology, the Economy & Employment
6th Heinz Awards - 2000
Dr. Mary L. Good received the 6th Heinz Award in Technology, the Economy and Employment for her singular vision in working to build an economy fueled by scientific knowledge and technological know-how.

Dr. Good is today the managing member of Venture Capital Investors LLC, an investor group in Little Rock, Arkansas, formed to aid economic growth through the development of technology-based companies. Her distinguished career, however, has spanned academia, government and industry, and her contributions in building public-private technology partnerships that help spur economic growth and make our nation's industries more competitive in the global marketplace have been extensive and extraordinary.

Dr. Good's gentle leadership and wide-ranging knowledge of the interplay between technology and economics has resulted in a legacy that will impact this nation for decades to come. Not only has the role of technology in growing our economy become mainstream economics, but technology partnerships put in place and grown by Dr. Good will deliver results to the American people for a long time to come.

Her accomplishments are remarkable in any view, but are particularly so for a woman who embarked on a career in science at a time when women had to fight for recognition. Seeking a Ph.D. in inorganic chemistry was an unusual pursuit for a woman in the 1950s, but Mary Good achieved just that as the first and only woman in her class. She then put her degree to use teaching at Louisiana State University, eventually rising to the position of Boyd Professor of Chemistry in the Materials of Engineering Research department.

After 25 years devoted to teaching, Dr. Good entered the private sector by joining AlliedSignal, where she became the only woman in the country to lead a major industrial research center. She emerged in government service through numerous appointments, including her appointment to the National Science Board by both Presidents Carter and Reagan.
Former President Bush subsequently appointed her to the President's Council of Advisors on Science and Technology, a position that led in 1993 to four years as Under Secretary for Technology in the U.S. Department of Commerce. In this position, Dr. Good brought to bear all of her previous experience to become the champion for public-private partnerships, particularly through the Advanced Technology Program, a group working to foster relationships among universities, industries and government. Despite its critics, this initiative has achieved dramatic results that have brought billions of dollars to the American economy. She has been a visionary in understanding and teaching others the importance of technology to our economy.

Dr. Good continues to create programs focusing on the interplay between technology and the economy. She assumes the presidency of the American Association for the Advancement of Science this year and continues to mentor, teach and lecture across the country about the importance of technology to our economy. She is proud to have become a role model for many women entering the fields of science and technology.

Note: This profile was written at the time of the awards' presentation.

REMEMBERING
Mary Good passed away on October 20, 2019.