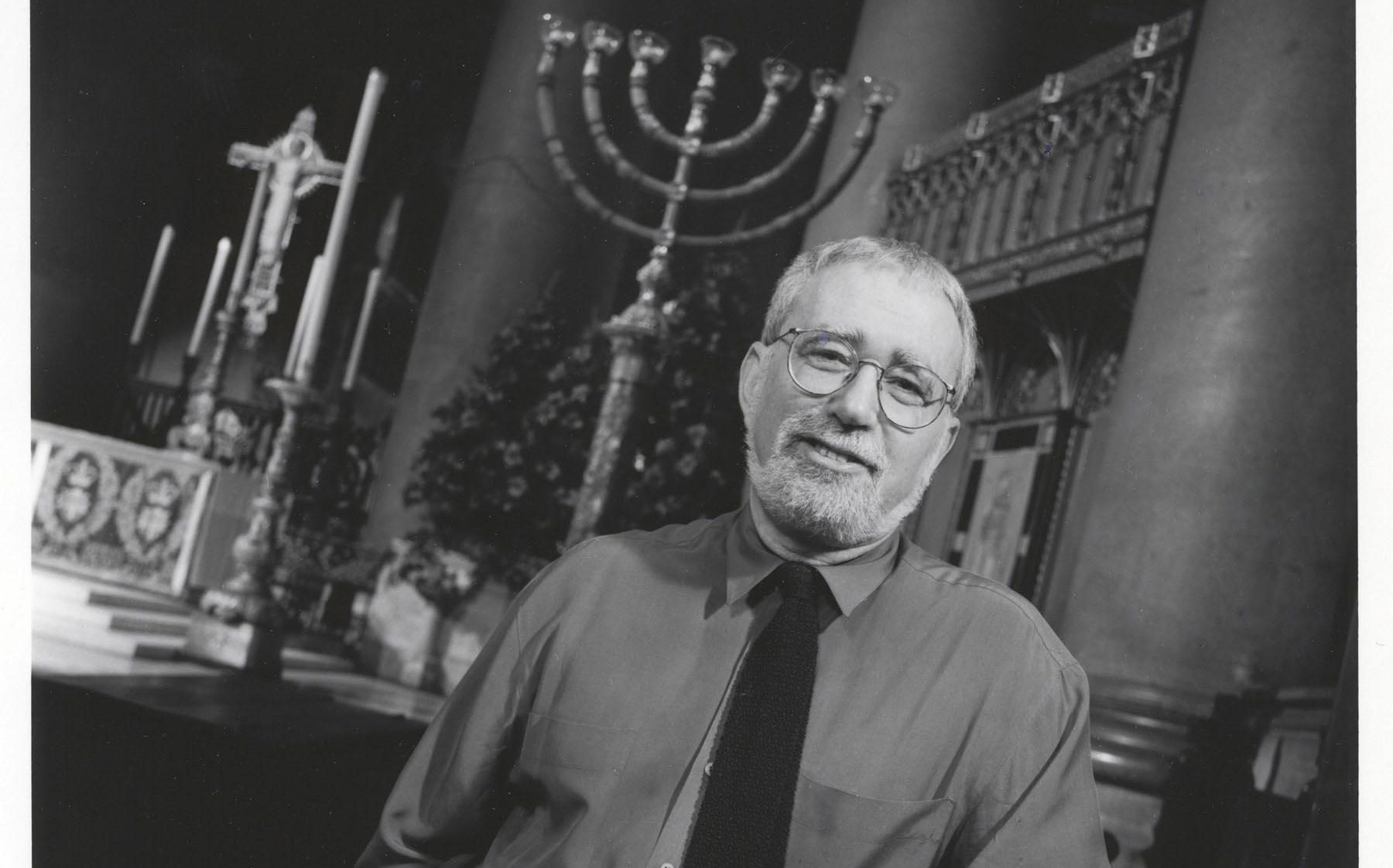 Photo: Jim Harrison
Paul Gorman
Environment
6th Heinz Awards - 2000
Paul Gorman received the 6th Heinz Award in the Environment for his success in mobilizing the American religious community to address the environmental challenge, and at the same time, providing spiritual and moral resources for those working to protecting both the natural world and the fragility of human life.

Through the National Religious Partnership for the Environment, a group he helped establish in 1991 and now leads as Executive Director, Mr. Gorman has broadened the base of the environmental movement and provided a major new vision. As conceived by Mr. Gorman, activists must look beyond "protecting the environment" to a more expansive view of "caring for all creation."

In an era in which human well-being and habitat are increasingly threatened by the environmental consequences of rapidly increasing consumption and population, a change toward a more secure, sustainable world requires a fundamental shift in values. Mr. Gorman has encouraged the resolve to step beyond the scientific and economic boundaries marking the decades-long environmental debate to an explicitly moral source of analysis and advocacy. He has devised an institutional framework enabling diverse American faith groups to work together, building upon what they have in common without diluting their distinctive beliefs.

A broad spectrum of faith groups now comprise the Partnership: the U.S. Catholic Conference, serving all bishops, clergy, and parishes of the Catholic Church; the National Council of Churches in Christ, a federation of 34 Protestant, Eastern Orthodox, and African-American denominations; the Coalition on Environment and Jewish Life, an alliance across Jewish movements; and the Evangelical Environmental Network, a coalition of evangelical Christian agencies and educational institutions. Collectively, they serve over 100 million Americans.

The Partnership has distributed educational materials to approximately 150,000 congregations, including every Catholic parish and tens of thousands of synagogues and mainline Protestant, evangelical, and Eastern Orthodox churches. In addition to providing resources for theological scholarship, sermons, worship, education, contacts with local environmental organizations, and a new source of community-based initiatives, the Partnership's member groups provide action alerts and testimony on issues such as climate change; energy conservation; biodiversity; urban sprawl; regulatory reform; and the links between poverty, racism and pollution.

Mr. Gorman has the rare ability to gently and persuasively articulate powerful values, creating both trust and depth in every interaction in which he is a part. In the 1960s, following his graduation from Yale and Oxford, he worked in the U.S. Congress, where he helped organize the Congressional delegation to Selma, Alabama and the Senate Foreign Relations Committee hearings on Vietnam.

Today, through his success with the Partnership, he has incorporated the extraordinary resources of ancient faith traditions into the contemporary cause of environmental stewardship. Paul Gorman's commitment to bringing the values and the role of religious traditions into environmentalism inspires others to seek out their deepest motives and find strength as they work to cherish and protect creation.

Note: This profile was written at the time of the awards' presentation.