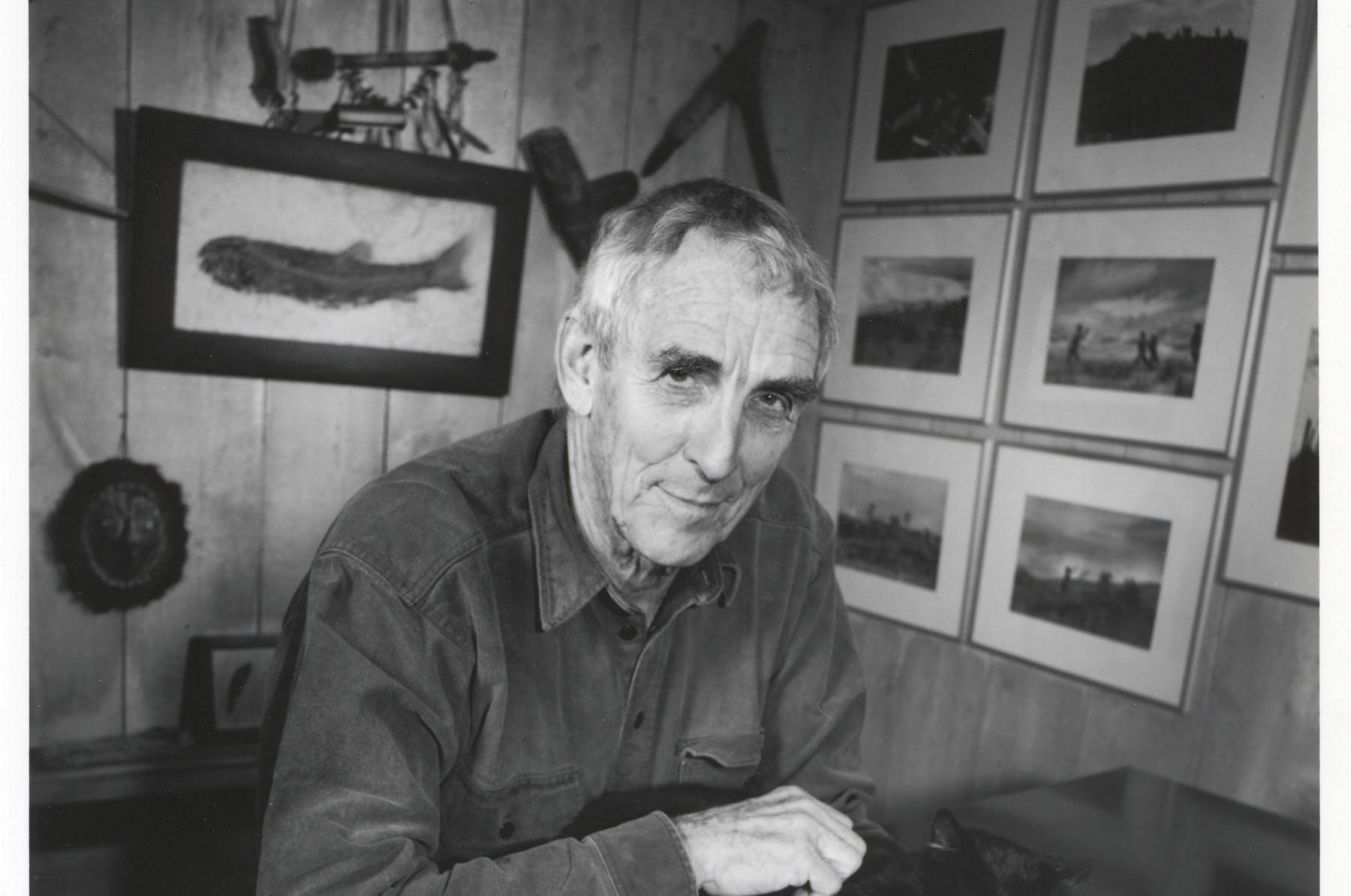 Photo: Jim Harrison
Peter Matthiessen
Arts & Humanities
6th Heinz Awards - 2000
Peter Matthiessen received the 6th Heinz Award in the Arts and Humanities category for his diverse body of fiction and non-fiction works, all of which display his extraordinary scope and versatility. The writer, naturalist and Zen teacher has been described as "putting his audiences in touch with worlds and forces which transcend common experience."

Considered one of the century's pre-eminent wilderness writers, Mr. Matthiessen has written brilliantly and prolifically about the world's peoples, oceans, forests and wildlife. His books have earned him the highest literary accolades and, just as important, have worked toward the preservation of many of the world's most remarkable and endangered landscapes and inhabitants. His non-fiction, especially The Snow Leopard and The Tree Where Man Was Born, persuasively evoke the beauty and mystery of nature, and, at the same time help to broaden our insight into the lives of the people who were born to the land.

Mr. Matthiessen has also produced critically acclaimed fiction demonstrating an eloquent social consciousness. At Play in the Fields of the Lord, based on his travels to the Amazon, is a story of American missionaries trying to spiritually save a South American tribe. It is a dense, rich book that allowed Mr. Matthiessen to combine his storytelling skills with his abiding concern for man's encounters with nature.
Because of his unique ability to enthrall readers, Mr. Matthiessen is one of the very few American writers to be honored with nominations for the National Book Award in both fiction and non-fiction. Though his non-fiction has received the most acclaim and popularity, Mr. Matthiessen actually prefers writing fiction. His first novel, Race Rock, written in 1954 while he was living in Paris, established him as a serious, disciplined writer of perception and imagination. While in Paris, he co-founded the esteemed Paris Review, one of the most respected English language literary periodicals, that was the first to publish the works of both Jack Kerouac and Philip Roth.

Mr. Matthiessen is also a social activist. In writing about Native Americans (In the Spirit of Crazy Horse and Indian Country), he clearly challenges state and federal policies destroying their land and culture. Sal Si Puedes describes the reforms brought about by migrant farm worker and labor organizer Cesar Chavez. His latest novel, Bone by Bone, completes the ambitious trilogy set in Florida's Everglades launched a decade ago with the haunting Killing Mr. Watson.

Mr. Matthiessen's journeys to Africa, Siberia, Mongolia, Nepal, India and New Guinea began in 1956 and since then both his fiction and his non-fiction have often had the destruction of nature and traditional societies as a theme.

Author William Styron speaks for all of us when he writes: "Peter Matthiessen has created a unique body of work. It is the work of a man in ecstatic contemplation of our beautiful and inexplicable planet - we behold a writer of phenomenal scope and versatility."

Note: This profile was written at the time of the awards' presentation.

REMEMBERING
Peter Matthiessen passed away on April 5, 2014.