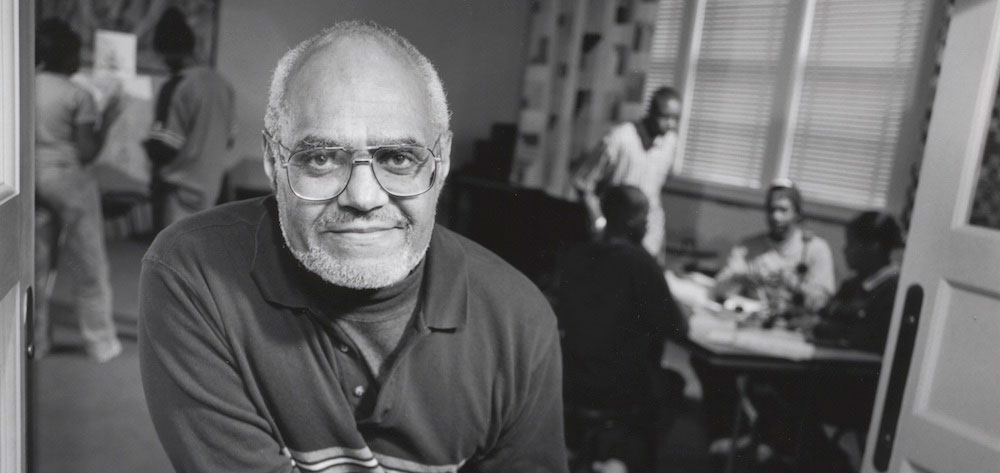 Photo: Jim Harrison
Robert Moses
Human Condition
6th Heinz Awards - 2000
Robert Moses received the 6th Heinz Award in the Human Condition category for his development of the Algebra Project, a program teaching mathematics literacy to children and thereby liberating them from a future of dead end, minimum wage jobs. The Algebra Project goes beyond mathematical equations, while still using math as the building block to give disadvantaged youth the edge in today's increasingly technological world.

Mr. Moses, who sees math literacy for our children as "a civil rights issue," is no stranger to either mathematics or the struggle for civil rights. The Harlem native gave up teaching in a New York City high school in the 1960s to go south to help win the right to vote for sharecroppers and he has never left the movement. Where he was once instrumental in leading thousands of disenfranchised Blacks into the political process, his focus today is on under-served students who must have the chance to develop the critical thinking required for a career in the new technology-driven economy. While literacy was the main issue in past decades because of its connection to the right to vote, technology has created new challenges for this decade. Robert Moses aims to see that no one is left behind.

The concept for the Algebra Project was born in the 1970s when Mr. Moses became aware that his eldest daughter Maisha was receiving mathematics instruction he felt was inadequate to prepare her for her future. A Harvard doctoral student at the time, Mr. Moses made the decision to give up his studies and concentrate instead on developing his own approach to math instruction. What emerged has become the Algebra Project, an innovative curriculum for middle school students taking a unique approach to the study of mathematics by removing the aura of difficulty that has traditionally surrounded it. Instead of sitting in a classroom listening to and trying to memorize equations and formulas, students use real life experiences to understand mathematical concepts. For example, after a field trip, students measure distance, use landmarks to find locations, and then map the journey. Students then create a model or pictures of the event, writing about it in a creative, informal manner. This intuitive language is then formalized to construct mathematical concepts from physical events drawn from familiar experiences.

The Algebra Project builds local networks of students, parents, teachers, administrators, community activists, and professionals into policy groups that take responsibility and ownership for implementing the project in their neighborhoods.

Due in large part to the efforts of Mr. Moses, schools across the nation are beginning to recognize that it is their duty to provide all students with the mathematical skills required for higher education and success in life. The Algebra Project currently reaches nearly 40,000 middle school students in 13 states. Independent evaluations have shown remarkable student learning, including successful progression into higher-level math courses, and positive performance in standardized tests.

Robert Moses is credited with changing the political landscape of this nation through his civil rights voter registration work in the 1960s. By preparing the next generation for leadership, Mr. Moses continues his groundbreaking work.

Note: This profile was written at the time of the awards' presentation.

REMEMBERING
Robert Moses passed away on July 25, 2021.