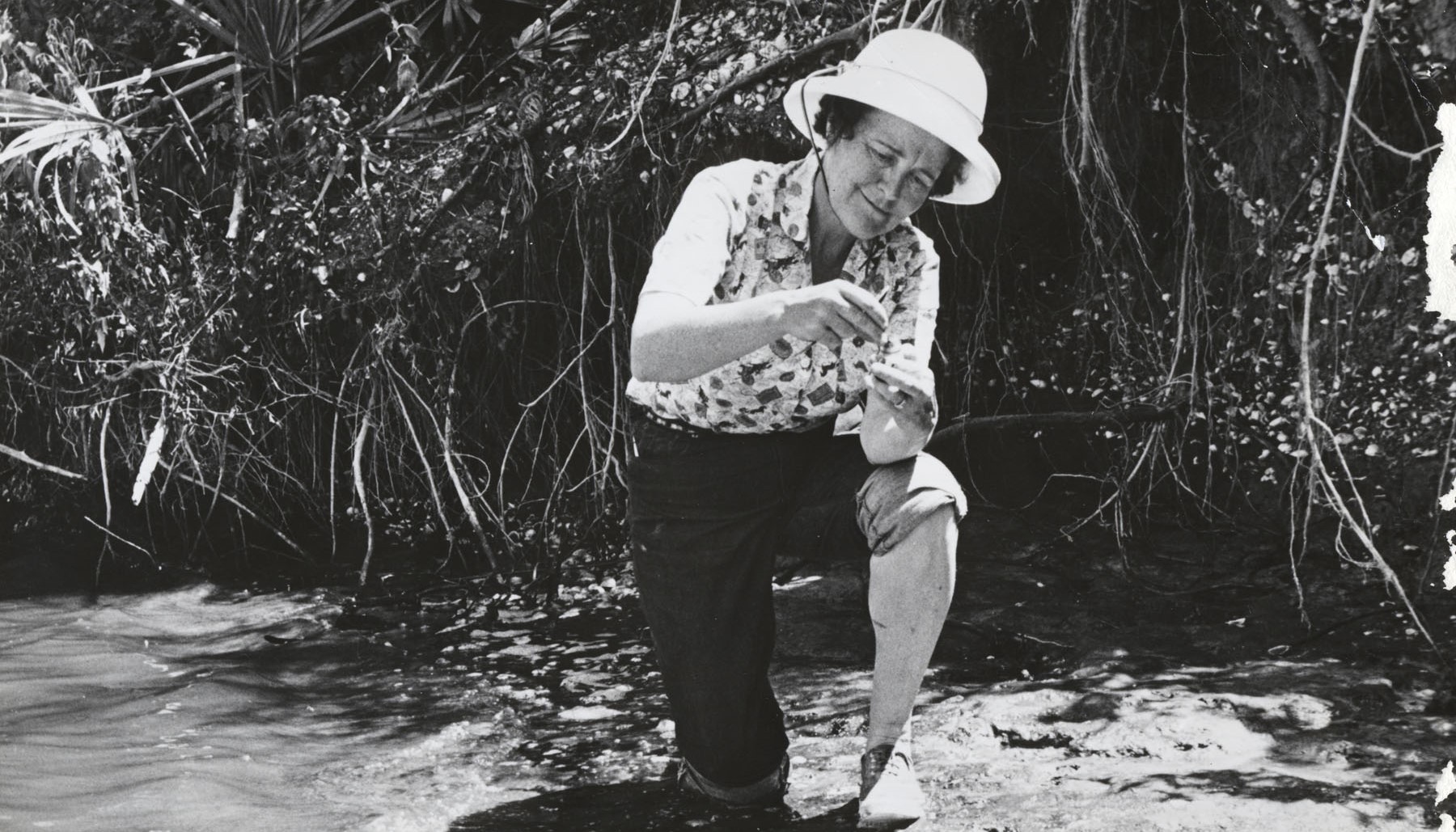 Photo: Image courtesy Office of Ruth Patrick
Ruth Patrick
Chairman's Medal
8th Heinz Awards - 2002
Occasionally, the Heinz Awards program receives nominations of individuals whose life's work has been so exceptional that a special, honorary recognition, the Chairman's Medal, is considered. Ruth Patrick was so recognized for her lifetime commitment to the understanding, improvement and protection of the environment.

Dr. Patrick developed far-reaching new theories about the critical relationship between biodiversity and a healthy environment. Assembling and leading teams of ecosystem scientists, she created an entirely new field-based method for quantifying environmental health. Much of what is done today in environmental science and management rests on the principle of pollution and biodiversity that she presented more than half a century ago.

One of the true pioneers in the field of ecosystem science, Dr. Patrick dominates (and in many ways has defined) her chosen field of limnology, the scientific study of freshwater rivers and lakes. Probably the world's leading authority on the ecology of rivers, she is an internationally recognized expert on river pollution.

As early as the 1940s, she began forming unique partnerships with industry, government agencies and community groups to foster a more effective environmental stewardship. During the 1950s and '60s, long before others were aware of the concept of "ecosystem services," Dr. Patrick conducted pioneering studies that quantified the ability of tidal wetlands to serve as natural wastewater treatment plants. Her visionary studies demonstrated that such wetlands have a tremendous capacity to cleanse water by absorbing and assimilating a variety of pollutants. This ecosystem approach, a radical advance in its day, has led directly to the use of constructed wetlands in watershed management programs around the world. It is apt and fitting that this pioneering wetland research was conducted in Tinicum Marsh, which today is part of the John Heinz National Wildlife Refuge in Pennsylvania.

Note: This profile was written at the time of the awards' presentation.

REMEMBERING
Ruth Patrick passed away on September 23, 2013.
Videos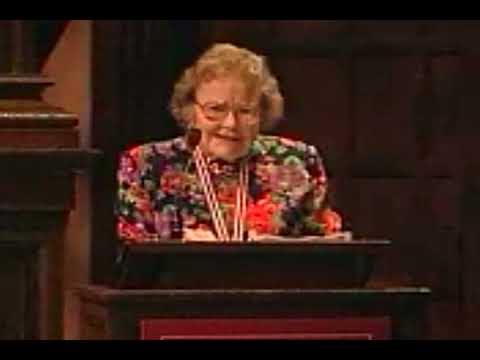 Ruth Patrick, Chairman's Medal speech, 2002 Heinz Awards presentation, Folger Theatre