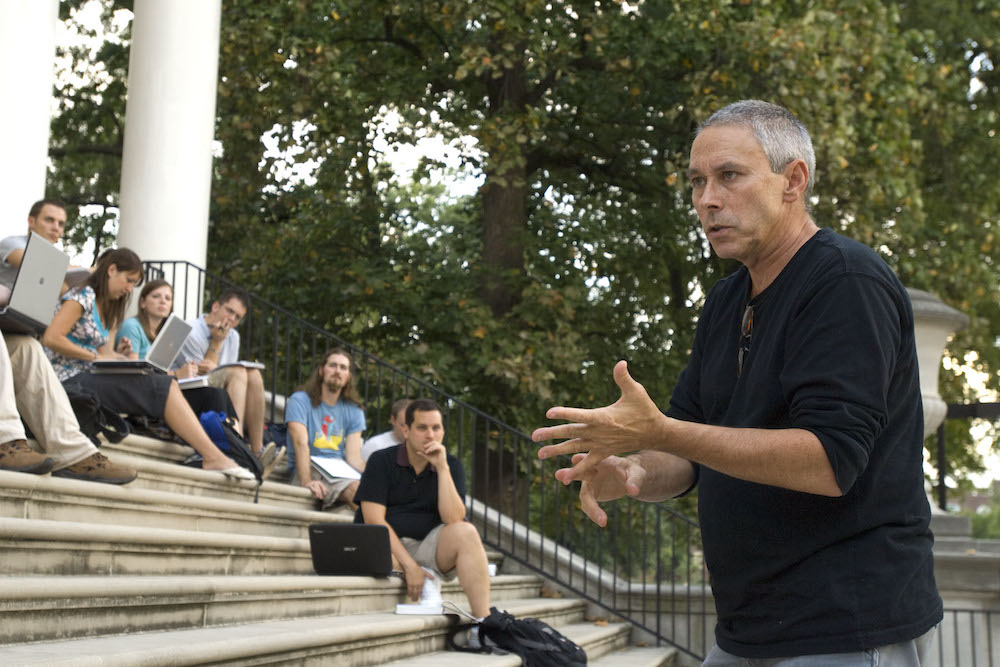 Photo: John Nation
Thomas FitzGerald
Environment
14th Heinz Awards - 2008
Thomas J. FitzGerald received the 14th Heinz Award in the Environment for courageously advocating for those whose health is most at risk due to environmental changes.

Founder and Director of the Kentucky Resources Council, Thomas FitzGerald has been hailed as the "watchdog of the environment" in the Bluegrass state. Over the past 30 years, he has been a thoughtful and courageous advocate on behalf of those whose environmental health is most at risk, providing an influential voice in improving the environmental landscape within his home state and across the nation and making the name "Fitz" synonymous with environmental protection in Kentucky.

Mr. FitzGerald has dedicated his career to helping citizens and organizations secure full and fair implementation of policies intended to safeguard their health, safety and quality of life. He is an authority on the enforcement of the national Surface Mining Control and Reclamation Act (SMCRA) of 1977, the federal law designed to protect against the adverse environmental and societal effects of surface coal mining operations, as well as other regulatory issues affecting the environment.

After earning his law degree, Mr. FitzGerald worked as a law clerk and environmental specialist for the Appalachian Research and Defense Fund, and in 1984, reshaped the Kentucky Resources Council, providing free legal assistance on environmental matters and pursuing environmental advocacy. Having worked to secure passage of a national mining law from 1972 forward, he was active in developing regulations under the 1977 law and in working with other attorneys to defend those regulations against decades of industry lawsuits.

Mr. FitzGerald's influence extends well beyond issues related to coal. Working always on a pro bono basis and most often alone, he has helped draft ordinances to protect communities from sewage sludge disposal and factory hog farms as well as negotiate state statutes providing environmental protections related to brownfield redevelopment, solid and hazardous waste management, renewable energy and energy efficiency. Mr. FitzGerald has been a fixture in the halls of Kentucky's General Assembly since 1978 and has lobbied to defeat scores of bills that would have lowered environmental quality and polluter accountability.

Looking toward the future, Mr. FitzGerald has developed plans for an environmental leadership training program designed to cultivate the next generation of environmental watchdogs and create teams of volunteers, drawn largely from retired state environmental employees, to assist citizens and communities impacted by pollution.

Thomas FitzGerald has been a ubiquitous leader in advocating for the fair and equitable application of environmental laws and has tirelessly shouldered the causes of those without the resources or expertise to fend for themselves. He is singularly responsible for the health and well-being of countless individuals, thanks in large measure to his vigilant commitment to seeing that environmental protections are enforced and the welfare of our citizens regarded as sacrosanct.

Note: This profile was written at the time of the awards' presentation.
Videos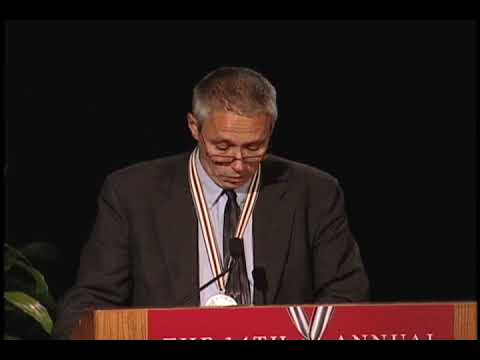 Thomas FitzGerald, Heinz Awardee speech, 2008 Heinz Awards, Sen. John Heinz History Center