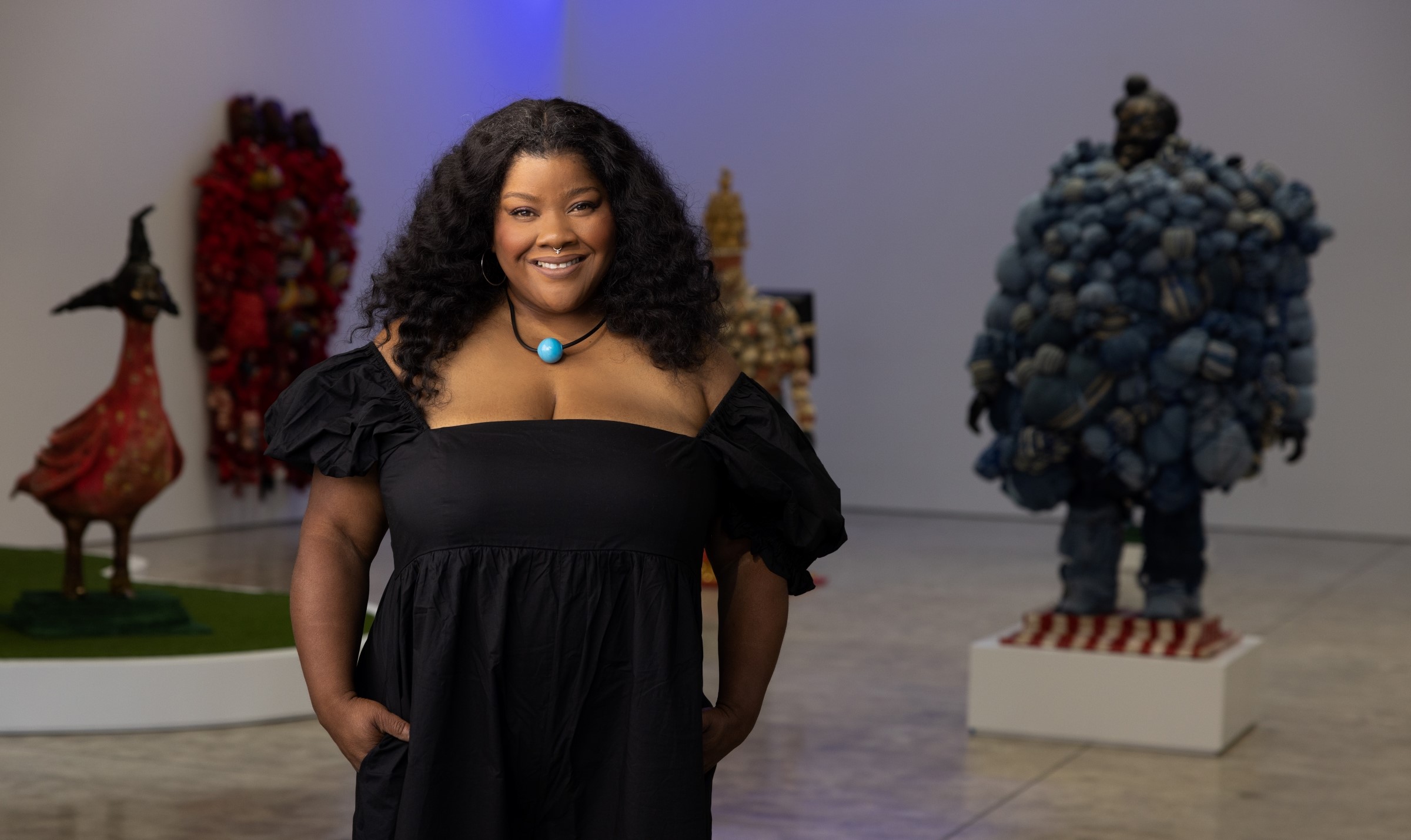 Photo: Joshua Franzos
vanessa german
Arts
27th Heinz Awards - 2022
Visual artist vanessa german receives the Heinz Award for the Arts for her assemblage sculpture, installations, spoken-word poetry and community-based work that confronts racism, violence, homophobia and hate, while also expressing hope for healing. A self-described "citizen artist," she builds her sculptures from everyday objects—cowrie shells, beads, mirrors, vintage figurines, toy weapons—transforming them into power figures that acknowledge collective suffering while also offering affirmation and optimism.
With a strong focus on the female form, Ms. german's sculptures often bring visual language to the pain of injustice and imbue her subjects with strength, such as her artwork, GLORY. Recent exhibitions include her solo show Sad Rapper (2022) with the Kasmin Gallery in New York and Reckoning: Grief and Light (2021) at the Frick Pittsburgh, the latter consisting of altarpieces for George Floyd, Breonna Taylor, Elijah McClain and others who died in police shootings. A new exhibition, vanessa german—THE RAREST BLACK WOMAN ON THE PLANET EARTH, will be on view at the Mount Holyoke College Art Museum from October 2022 through May 2023.
Her 2019 traveling exhibition, Miracles and Glory Abound, was exhibited in juxtaposition with one of America's most well-known paintings: Emanuel Leutze's Washington Crossing the Delaware (1851). In Ms. german's work, the boat is powered by female figures who paddle with crutches, with one of her intrepid power figures marching ahead, pulling the boat in her wake.
In 2011, Ms. german founded Love Front Porch to provide space for collective healing and creative expression for her neighbors in Homewood, a Pittsburgh community acutely affected by disinvestment. An unexpected outcome that arose after moving her work onto her porch when her basement studio could no longer accommodate her growing sculptures, the project later relocated to a house purchased next door. Renamed ARThouse, it provided art supplies and open studio space for children and adults, as well as an artist residency program, outdoor theater and community garden until a fire in February 2021 caused serious structural damage to the home. The ARThouse is currently being rebuilt and Ms. german hopes to transition it to an artist residency space when it's completed.
Videos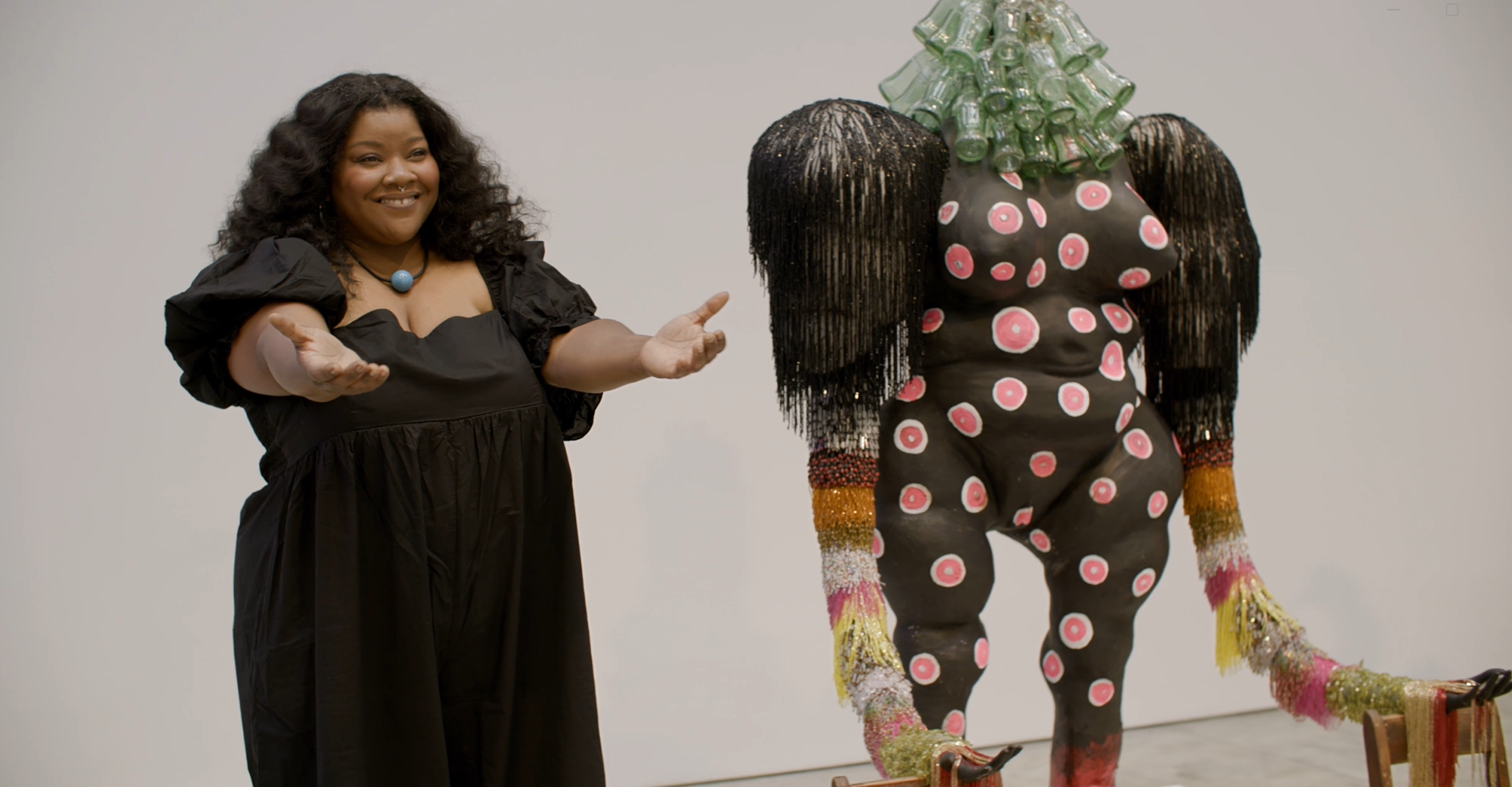 vanessa german, sculptor, installation and "citizen artist"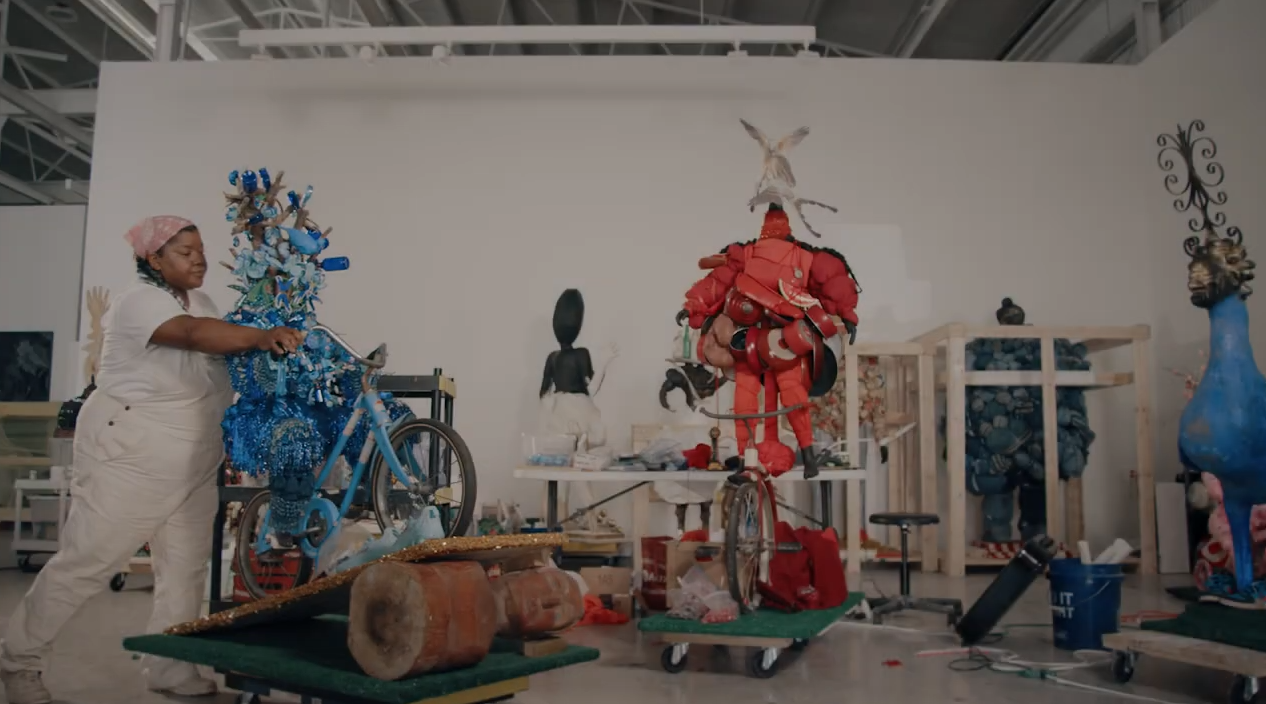 vanessa german's Frequency of Yes - Kasmin Gallery